Filled
This offer is not available anymore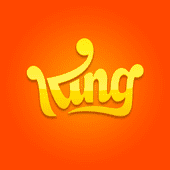 Product Manager

in

Barcelona
Job Description
If working in an international, dynamic, passionate team has always been a motivation, then the Product manager position in King might be the job for you. Working collaboratively with Data Scientists and Business Performance Managers you will provide input to boost engagement, virality and monetisation across multiple platforms. You will build relationships with stakeholders including Producers, Game teams and CRM, providing recommendations and business insights. Last but not least you will champion your game to promote and raise its profile across the business.

Reporting to a Business Performance Director, you will:
Pair with DSs and leverage analytics and quantitative analysis to monitor game performance, recommend tuning mechanics and A/B tests, and provide input for new features to increase user conversion, retention, and monetisation;

Monitor the backlog prioritisation and liaise with the BPM/Producer to update the priorities if needed;

Use data to understand the game's economy, providing economy analysis and drive metrics for revenue optimisation;

Provide Producers/BPMs with regular or ad- hoc updates on business performance of the product;

Foster strong relationships with your game team to ensure a collaborative approach to achieving agreed revenue targets;

Present the Game team with BP findings and evangelize the importance of data and the reasons behind the decisions taken for the product;

Share best practice across the Business Performance team.

Skills to create thrills
You are a passionate problem solver and have the ability to draw data driven business insights that will add real value to King. You are proactive and demonstrate the ability to learn quickly and work in a fast paced and collaborative environment whilst communicating effectively with teams and individuals across King - such as Data Scientists, Game Developers, Producers and Marketeers.
Prior experience in an industry with very short implementation cycles such as e- commerce, online products/services or games

Highly analytical, with exceptional experience of big data decision making

Good understanding of statistics, the ability to interpret these with confidence and drive through your recommendations and willingness to learn more

Curious, empathic, good team player;

Good understanding of the games industry

A passion for casual games
About King
King is a leading interactive entertainment company for the mobile world, with people all around the world playing one or more of our games, including franchises such as Candy Crush, Farm Heroes, Pet Rescue and Bubble Witch.
We have 249 million monthly active users as of fourth quarter 2019 across web, social and mobile platforms. King was acquired by Activision Blizzard Inc. (Nasdaq ATVI) in February 2016 and operates as an independent unit of the
company.
A Great Saga Needs All Sorts of Heroes
Making games is fun. Especially when you do it with people who share the same idea of what makes a good workplace great. We design games for everyone, no matter where they are or who they are, and we employ all sorts of people from all kinds of backgrounds to bring them to life. Truth is, we simply cannot expect diversity in our players and originality in our games without first nurturing it in our people. A great saga needs all sorts of heroes.
Making the World Playful
Making the World Playful is what inspires us to create new experiences and raise the bar. It's what makes King a place where we can all dream bigger, continue to add innovation to our games, broadening the portfolio and exploring new territories in mid- core and casual. We take the art and science of gaming to the next level through our curiosity for the unexplored, passion for games, respect for each other and love for our players – and we're not afraid to have fun along the way. In fact, together with our parent company Activision Blizzard and experts around the world, we believe having fun is good for you. There has never been a better time to join us. We're dreaming bigger and see a world of possibilities ahead. If you share our passion, our values, and our hunger to shape the future, join us in Making the World Playful!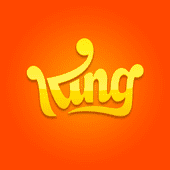 Games

Privately Held

 London, United Kingdom

1001-5000 employees

2003
King is a leading interactive entertainment company for the mobile world, with people all around the world playing one or more of our games.

We have developed more than 200 fun titles, and offer games in over 200 countries and regions. Our franchises include Candy Crush, Farm Heroes, Pet Rescue and Bubble Witch. We have 340 million average monthly unique users, as of second quarter 2015, across web, social and mobile platforms.

At King, we design games with a broad appeal, which allow people to play for a moment, then move on with their day and pick up their game later. Our games are also synchronized across platforms, allowing players to switch seamlessly between devices and platforms and continue their game wherever they left off, so they can play anywhere, any time and on any device. For us, this is encapsulated in the idea of bitesized entertainment.



King has game studios in Stockholm, Bucharest, Malmö, London, Barcelona, Berlin, Singapore, and Seattle, along with offices in San Francisco, Malta, Seoul, Tokyo and Shanghai.


Other product manager jobs that might interest you...