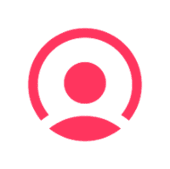 Product Designer – People

in

Barcelona

or Remote
Job Description
Hello! 👋🏽
At Factorial we're looking for a Product Designer (open to Mid or Senior) to help us take the Product team to the next level. 📈. We want to develop the extremely talented people in our team, scale the company culture and evangelize our views on how Human Resources can make a difference for organizations all over the world.
Our Mission 🚀
To help small and medium companies automate HR workflows, centralize people data and make better business decisions. Currently serves thousands of customers in over 60 countries all over the world and across industries, it has built a super talented team of over +400 people in its headquarters in sunny Barcelona 🌞
The Role
We are looking for a mid/senior-level product designer who knows their way around UI and UX and has the experience and a good understanding of product-level decision-making—used to working with metrics, gathering and refining customer insights, and prioritizing initiatives that impact the business and bring value to our customers. If you feel like you belong at a product-first company, want to work with a world-class team of designers and developers, and deliver the future of B2B software, please apply.
What will I be doing? 👀 This role will be part of our People Domain team. As part of the Product People team, you will build tools to help companies hire and develop employees, and contribute to making Factorial a source of trust, fostering responsible growth and promoting a people-centric approach.
You'll be working closely with our clients to understand the world of HR and spot opportunities to improve their workflows.
Additionally, we are part of the Itnig ecosystem, which means you'll be interacting with all kinds of entrepreneurs and startups, and participating in joint conferences, office parties, and more. It is an excellent place to learn from other talented professionals, have interesting discussions and knowledge exchanges, and debate different solutions to problems shared among all the startups. Itnig organizes activities to bridge and exchange know-how between the different teams and make the most for everyone. Plus, we organize workshops, talks, conferences, and all kinds of after-work activities. Diversity is part of our culture, we have more than 25 countries in our teams and we are infused in an inclusive environment for all employees and candidates.
Please feel free to apply the way it suits you better! (blind resume, identity pronouns, cover letter, etc). We do not discriminate in any aspect, in fact; Factorial encourages everyone to join us!
You're a good fit if you:
Are passionate about digital products and how people interact with them, always aiming at reducing complexity for the users
Actively find ways to improve processes and results through detailed interactions, even if they're outside of your comfort zone
Have strong communication skills, and you can speak and write in English fluently
Care about the finest details in the products you create, specifically in regard to dealing with abstract concepts with the intent to make them simpler
Understand the importance of visual design and delivery of polished products to final users
Our values ✨
Ownership: Act like an owner. Take responsibility. Hold accountable to help their people succeed.
Authenticity: Don't pretend. Have fun. Our mission is hard, enjoy the way.
Sense of urgency: Think, Act, Measure, Learn. Done is better than perfect.
Trust: Project trust. Respect trust. Honor trust. Have each other's back. Broken trust is never recovered.
Curiosity: Never assume you know something. Be open-minded. Be humble. Prioritize learning.
Honesty: No circumstance justifies lying. Trust is always the best option. Be open and respect privacy.
Perks of being part of our team 😏
We allocate 1.000€ per year for each employee to spend on any learning material 📖

High growth, multicultural and friendly environment 🤝🏽

Flexible schedules!

Full remote flexibility 🏠

Language classes with Yolk Academy & Factorial Language exchange

And when at the office:
Syra discounts
Breakfast and organic fruit
Free caffeine and teinee
Pet-Friendly work environment 🐶
Want to know more about us? We #betonpeople 💗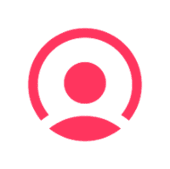 Human Resources

Barcelona, Spain

50-200

2016
Discover everything that Factorial has to offer for improving the management of your business and your employees:

- Quickly and easily manage your employees' holidays and absences

- Easily manage your employee's hours and know how much time each one works

- Every company and employee documentation in your document management

- A customized space for every employee from where they can manage all their personal information, documents, holidays and other features

- Generate customized reports based on your company data and make better decisions about your workforce and your business

- Assign different managers to your employees and automatically generate your organizational chart

All your HR processes in a single place!

Boost your HR management!

Sign up and start improving the Human Resources management of your business with Factorial.

Other ui/ux designer jobs that might interest you...