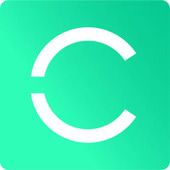 Product Designer

in

Madrid
Job Description
What is your perception of the compensation that your company provides you? Everything you perceive as an employee is just a wire transfer once a month, an unclear payslip in your inbox, and a fragmented offer of benefits that are difficult to understand or use.
At Cobee, we think that compensation is people's most important financial relationship, and we think that it is possible to provide a much more engaging experience around it. Cobee is a compensation & benefits company that is using new technologies to disrupt this big market that has been traditionally dominated by big incumbent players. In our road to our vision, we have started with benefits, providing an aggregated solution both for companies and employees to manage them (e.g. meals, transportation, insurance, gyms, pensions, etc.).
We are a company made of a young, very professional, and talented workforce. We think BIG and we strongly believe in a vision where employees all over the world will jump from company to company demanding Cobee as a means to get compensated at their jobs.
There are three core principles that we all share in our way of working:
Employees first: we strongly believe that making employees FEEL DELIGHTED is our key to success. Not only our clients' employees but also our own.
IS-possible ambition: our offering did not exist before, we are category creators. We constantly challenge the status quo because we are a set of thinkers who think that improvement IS always POSSIBLE.
Owner ownership: we all know what our duties are, we work with full independence and ownership towards our goals and we know how those affect the overall company goals. We are autonomous and we care A LOT about the quality of our own work.
Do you want to join a company whose main principle is to make employees happy? :)
What are we looking for?
We are looking for a Sr. Product Designer to work on various products we develop for our customers. We need someone with very good feedback gathering skills, as making employees happy goes hand in hand with listening to their necessities in order to achieve a LOVED product. The product designer is in charge of the entire process of creating products and usable experiences, starting with defining the problems of users and thinking about its possible solutions.
The responsibilities include defining product specifications, creating digital or print drawings and designing fully-functional products. To be successful in this role, you should have an eye for color and shape and be able to translate requirements into practical product features. Ultimately, you will help us build products that are easy to use and visually appealing to our potential customers.
Moreover, we are including many different benefits in our product, with different ways of interacting, different value proposition and different taxations. It is a real challenge to design and refine all the features that we want to develop in order to adapt to customer needs in an understandable way.
From our experience, it is also motivating to be involved in the development of a product that needs to solve B2B problematics (for the HR admins) as well as B2C necessities (for the employees).
Interesting, huh?? See below how to get involved in the adventure!
Requirements
· Relevant work experience as a product designer with, at least, 5 years' experience designing interfaces for web and mobile devices
· Work experience as product designer for a startup is a must (Fintech startup is a plus)
· Experience conducting in-person user studies
· Experience working closely with developers by using tools such as Figma, Invision or Zeplin
· Excellent attention to detail
· Excellent eye for aesthetic design and customer appeal
· Strong knowledge of the Fintech industry and market trends is desirable
What you will be responsible for
· Understand product users and gather feedback from them
· Create design concepts and drawings to determine the best product
· Present product ideas to relevant team members for brainstorming
· Define different scenarios and build interaction patterns
· Create interface prototypes and create the logic of the product with wireframes . Efficiently use of low-fi, mid-fi and high-fi prototypes, according to the context and requirements of the product
· Pose and analyze different tests (A/B) to verify which is the best product that can be offered using the least development possible
· Work hand-in-hand with the Product Manager to transfer the status and needs of the product by defending and explaining all ideas and approaches
· Work very close to the frontend developers in order to find common understanding and efficient to develop designs
· Analyze the use and operation of the product and propose improvements, changes and new functionalities
· Modify and revise existing designs to meet customer expectations
· Identify opportunities for new products
· Perform research on product technologies and structures to implement into design concepts
· Maintain up to date on current industry trends and market conditions
What can you expect
· Extraordinary projection and the possibility to lead and define the product design in a sweet moment for the company, before anyone else does it
· Competitive salary
· The best benefits in town, of course! (meals, transportation, health insurance, training courses… and more!)
· Offices located in the center of lovely Madrid
· Healthy working culture in a young and talented atmosphere
· Coolest place to work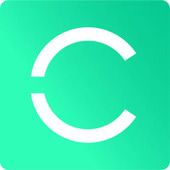 Human Resources

Madrid, Spain

11-50

2018
.
Other ui/ux designer jobs that might interest you...