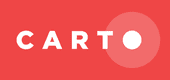 Product Design Lead

in

Madrid

or Remote
Job Description
Everything happens somewhere - which is why spatial analytics is fundamental to companies trying to understand the "where" and the "why" of their business. CARTO is the leading cloud-native location intelligence platform, trusted by data scientists, data analysts, and developers from companies such as Vodafone, IKEA, Decathlon, Coca-Cola, and Mastercard to provide geospatial insights for use cases such as site selection, geomarketing, route optimization, network planning and much more.
With an exceptionally diverse team of 150 people spread across the US and Europe, CARTO (backed by Insight Partners, Accel Partners, Salesforce Ventures, Earlybird Ventures, and Kibo Ventures, among others) is changing the way companies analyze location data - making it simple to do this straight out of modern, cloud data warehouses. Redefining its category, the company has grown rapidly in recent years, providing a compelling alternative to legacy GIS software.
To continue this growth, the Product team is looking for a talented and experienced Product Design Lead capable of providing and transforming mission-critical goals, insights on behavior, and user motivations into pleasurable, data-rich - but never data overwhelming - product interfaces and experiences. We believe in teamwork, fun and complex projects, and simple solutions.
The position is open to remote, but it's also possible to work from our offices in Madrid or Seville.
You will
Be exposed and be able to shape the beautiful complexity of building a map-making interface, which is nothing short of breathtaking. If this does not get you going, nothing will.
Learn a lot about data and analytics, which is necessary to do the job well.
Meet, discuss, and learn with and from a blended team of engineers, geographers, product managers, data scientists, marketers, designers, and other spatial data experts.
Help define the product, openly refuse to be at the end of the cascade, and inject yourself into research and problem shaping activities.
Develop design concepts and systems that incorporate analytics and research into iterative design solutions.
Create and maintain specifications, interface guidelines, and standards across the product.
With an eye on functional minimalism, you will use, expand and maintain our design system.
Attend, Design, and plan both internal and customer discovery workshops.
Coach and mentor junior members of the team and instill Design practices in the organization through your daily work.
Like the rest of the Design team, you will be a brand advocate, ensuring the CARTO brand gets more robust and reinforced by every deployment on any touchpoint.
And, of course, you will design intuitive interfaces for both desktop and mobile, micro-interactions, collateral materials, etc.
You offer
Experience working in the Design of digital B2B products, with 6+ years experience in a studio or product design environment.
Profound knowledge in UX and UI design principles for both the web and mobile.
A proven experience in providing Design for on-point functionalities, which become second nature for the user.
Ability to produce user-centered design documentation and devices as personas, sitemaps, usability reports, flows, wireframes, and production-ready high fidelity screens.
Experience in Design Research and user testing activities.
Experience with Design Systems.
Great layout and typographic skills.
Visual design skills that are on-point but are not just skin deep; you are also a conceptual thinker and hopefully an original one too.
We think that a proper design job should feel like an excellent excuse to reach the outstanding. Consequently, as a designer at CARTO, you will elaborate on your decisions and back brilliant execution with flawless logic and purpose.
You are comfortable addressing senior stakeholders.
You thrive in complexity and in reducing it. Provide system thinking backed with constructive criticism and a desire to connect the dots.
Willingness to construct and collaborate on the thinking originated by others and understand Design as an ever-evolving iterative process.
Some rapid prototyping experience does not hurt (straight code, Principle, Framer…).
You are not religious about your tools and are willing to learn new and better ones if needed. Our primary digital design tool is Sketch - so yes, we work on Macs ;) - but we are always open to trying new ones.
A design portfolio with relevant references to share with your application.
You are fluent in English, and with a good level of Spanish being ideal.
You are welcoming and helpful, looking to work as a team player and not an inaccessible guru or a know-it-all unicorn.
We offer
A big vision: to help the world use location-based data to make better decisions. We believe that openness and sustainability are baked into this vision, and we're sharing it with the world.
Contribute to a platform used by top companies around the world. Your work will have a direct impact on our users and clients.
Competitive, results-based compensation
Access to our employee stock options plan
Private medical insurance
Flexible work hours in a focused but casual environment
Education StipendFlexible compensation
English classes
To apply
Do you feel that you don't check all of the requirements? At CARTO we believe that professional development happens through teaching and learning from your peers and managers. Even if you're uncertain about whether you have the experience we're looking for, please apply if this position sparks your curiosity.
A diversity of identity, perspective, and experience makes us stronger. We welcome you to apply to CARTO regardless of your background, age, gender, ethnicity, orientation, or ability.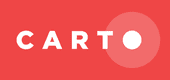 Saa S

Madrid, Spain

50-200

2012
.
Other ui/ux designer jobs that might interest you...