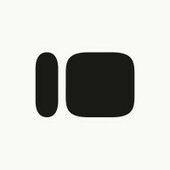 Principal Product Designer

in

Barcelona
Job Description
One sunny Barcelona morning, two designers sat down to build a beautiful lead generation form for a bathroom company's showroom. They ended up reimagining the data collection experience, and realized it was one idea they wouldn't be flushing down the toilet. Today, Typeform is a team of over 300 people from more than 35 countries, with offices in Barcelona, Spain and San Francisco, US.
We're building a world where brands, businesses, and their communities can have more personal relationships with the people who matter most. To do this, we give people the tools they need to have conversational experiences at scale—because meaningful relationships start with conversations.
From online lead forms and asynchronous video conversations, to face-to-face encounters in the office, help us build more meaningful relationships, one conversation at a time.
Typeform is a versatile platform used by customers across many jobs ranging from market research and customer feedback to customer acquisition or e-commerce checkout. Currently, every month close to 200,000 people sign up with Typeform
About the Team
You'll team up with other designers in a fast-paced, customer-focused startup. You'll engage with cross-functional teams that include designers, engineers, data scientists, and product managers.
We all have our quirks and differences, but we're like a big group of passionate, humble and smart people, in a beautiful space full of plants and good conversation. We think it's kind of special, and see Typeform as the living, breathing company we are, rather than just a logo and a typeface.
This role will focus on Horizon 3 of the Product organisation which is the area focussing on experimentation, innovation, placing bets, and greenfield discovery. The purpose of this area is to uncover incredible new products from scratch that will shape the future of Typeform and help us conquer new markets.
About the role
Drive a user-centered design strategy, and help implement advanced processes at scale
Lead by example and mentor more junior designers in best practises
Drive strategic projects as well as leading the design efforts of multiple squads
Have company wide impact from a design perspective
Increase the voice and credibility of the design team across the company
Advocate for customers' needs with the cross functional team and helps inspire the team to want to know more about users and meet their needs.
Work with cross-functional product teams to create and deliver meaningful experiences for our customers (and their customers).
Champion the people who use Typeform. Letting their needs guide us to the best solutions and inform the product roadmap.
Serve as the voice of the customer from a product design perspective.
Create innovative UX and/or visual designs that inspire our teams and customers.
Own design problems and the solutions from start to finish.
Iterate and test solutions to check it solves the problem.
Involve customers in product innovation that delivers value to users and growth.
Work with others to support ideation and the development of these ideas through efficient experiments.
Support the use of our design system, standards, and patterns.
Foster an attitude of collaboration within the design organization.
Work with UX Researchers to understand the user needs, making proactive use of insights to set design principles.
Work with other designers to support a coherent structure and layout of the product, informing design choices.
About you
You have at least 7+ years of experience designing consumer products and using emerging technologies for web, mobile, and other devices
You thrive in the discovery phase
Understand JTBD theory and have a strong user centricity
You find and craft elegant but practical solutions to design challenges.
You have a broad range of skills with strengths in visual product design.
You're energized by hands-on work—sketching concepts, defining flows, building prototypes, or polishing final designs.
You have the communication skills to help set up frameworks and make strategy come to life.
You're constantly looking to hone your design instinct through user feedback, user research, contextual interviews, and competitive/analogous research.
You're proactive, creative, adaptable, and collaborative. You love wrestling with problems
You quickly create a range of engaging, elegant, easy-to-use, and technically-feasible ideas.
You can show us a portfolio showcasing an appetite for designs that push boundaries and take risks.
You have a degree in design or comparable on-the-job experience.
You're fluent in English. English is our working language
Hit Apply now and show us what you've got!
*Today, more than 2.5M people from all over the world use Typeform. We celebrate the diversity of our customer base, and we want our employees to reflect those differences. At Typeform, we're committed to equal employment opportunity regardless of race, colour, ancestry, religion, sex, national origin, sexual orientation, age, citizenship, marital status, disability, gender, gender identity or expression, or veteran status. We strive to be a more equal opportunity workplace.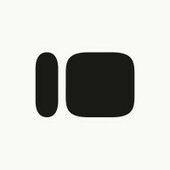 Saa S

Barcelona, Spain

200-500

2012
.
Other ui/ux designer jobs that might interest you...