Filled
This offer is not available anymore
Platform Engineer

in

Barcelona

or Remote
Job Description
We created Amenitiz because we believe technology is the key to making success and profitability accessible to every hotelier in the world - whether they are in the heart of Paris or the Uyuni Salt Flats in Bolivia.
Our vision is to bring knowledge and innovation to every hotelier in the world, helping them focus on what matters most: their guest.
We've built an all-in-one platform that provides our customers with everything they need to attract guests, handle bookings and craft exceptional guest experiences in a simple and easy way. Our features in one centralized tool, plus a world-class customer support team to serve our customers in their native language, make them love us. Starting 2022 with +120 team members and growing up to 350 by the end of the year, we are committed to building a world-class team in Barcelona by recruiting diverse and passionate talents who want to work as a team and have an impact.
Backed by some of Europe's leading investors, Amenitiz is one of the fastest-growing companies in the Hospitech world. Over 4'000 properties all over the globe are using Amenitiz daily to develop their business, and we're looking forward to helping 10'000 by the end of 2022.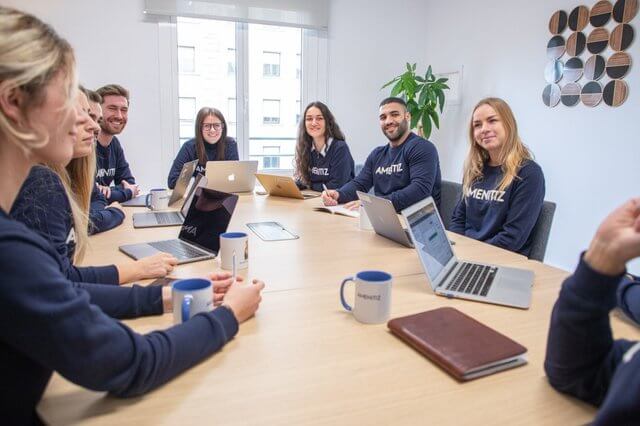 About the role
Are you a Platform Engineer with extensive experience programming the tools that your colleges use to increase their delivery performance? Have you built a web application infrastructure in the cloud? Do you embrace the KISS principle? Have you ever worked with Heroku? Do you particularly enjoy working with amazing people and building something impacting? If so, let's talk!
We're not looking for experts. We're looking for smart people who can bring in the knowledge and the best processes to get things done.
You will be responsible for keeping all user-facing services and production systems running smoothly.
At Amenitiz, we are customer-centric, you will be directly involved in making decisions related to the infrastructure by evaluating simplicity in design and overcoming technical limitations and procedures. Working on a day-to-day basis with our product team, you will promote engineering best practices in the team, by making monitoring, seamless integration, and automated deployment their mantra.
You will join a team that is a blend of pragmatic operators and software craftspeople that apply best engineering practices, operational discipline, and mature automation to our environments and the Amenitiz codebase.
As Site Reliability Engineer, this position involves
Participate in maintaining and improving the platform.
Contribute to the infrastructure evolutions to eliminate single points of failure, bringing high availability.
Automate every aspect of infrastructure deployment and observability, defining Infrastructure As Code.
Collaborate closely with other teams to design, plan and implement service-specific infrastructure and reliability needs.
Be on PagerDuty rotation to respond to Amenitiz availability (daylight schedule with other teammates).
Document every action, so your findings turn into reproducible and automatable actions.
Improve our deployment process to make it smoother as possible.
Required skills and experience
Bachelor's degree or equivalent practical experience.
Experience in Heroku and scaling web applications.
Experience in monitoring and alerting web applications.
Focus on finding the simplest solution that can be iterated.
Have strong programming skills - Ruby, Python and/or Go.
Can deliver quickly and iterate fast.
Eager to learn new technologies and frameworks.
Proactive, driven, entrepreneurial with a 'can-do' attitude.
Strong communication skills.
Bonus points for
Worked in a fast-growing startup environment.
Experience in the hospitality industry.
Experience on other cloud providers like AWS and GCP.
Our stack
Heroku, Digital Ocean, AWS, Cloudflare
Github Actions
HAproxy, Let's Encrypt
New Relic, PagerDuty, UptimeRobot (realtime status)
Postgres, Redis, Memcached, AWS OpenSearch, S3
Ruby on Rails, Sidekiq
Javascript, React
Where will you work?
You can decide if you prefer to work 100% remote (Spain timezone +/- 1) or go to our main HQ office in Barcelona (our offices are in the heart of the city, near Plaza Cataluña)

What do we offer?

A competitive salary and access to our employee stock option plan (depending on your profile).
On-call compensation scheme (bonus + time)
Flexibility to work from home part of the week or full-remote
23 working days of holidays
Training budget
Recurrent internal training
Team building events
The opportunity to join the team where we are deciding the bases to scale a fast-growing business.
An amazing working environment, where you will be able to make a true contribution and make an impact. Amenitiz is one of the hottest start-ups in Barcelona, according to WIRED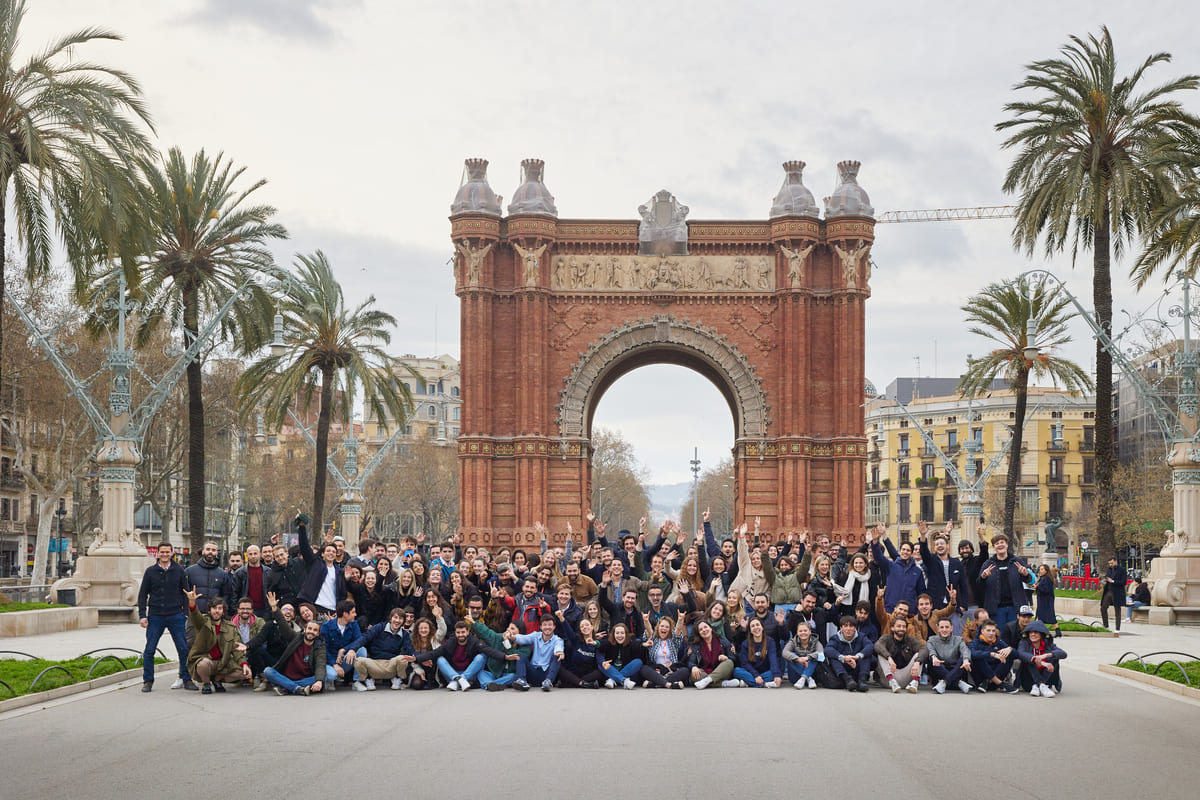 Interview process
Manager interview (30-45 min)
We will know each other and will solve any questions you could have about the job position.
Technical discussion (90 min)
We will validate that you have the skills and mindset we expect for this role. No homework will be needed. You will discuss architecture and infrastructure with two Amenitiz engineers. You will be able to ask directly to them how we work at Amenitiz Engineering Department.
Cultural interview (60 min)
We will validate that you will have a cultural fit in Amenitiz. We have strong values that make us work as a great team. You will share with us past experiences using the STAR method. You will be able to ask them what are our values and how we collaborate between departments.
Catch-up (30 min)
We will review together, with the output of previous sessions, if we need to have more sessions or we are almost ready to send you an offer. Probably we will ask you for references.
Hospitality

Barcelona, Spain

11-50

2017
Amenitiz is a fast-growing SaaS startup based in Barcelona and servicing over 1'500 customers in 24 months. Backed by top tier investors, Amenitiz is revolutionizing Hospitality software by centralizing all the hotelier needs in a single platform (website builder, PMS, channel manager, payment system and much more).

We're passionate and ambitious about our mission and aim to promote a culture that cares deeply about its customers.

In spite of the current global pandemic, we're continuously growing and adapting to the situation, our team continues to rise stronger and that's where you come in!
Other software engineer jobs that might interest you...