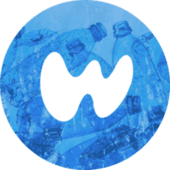 Nodejs & C++ Software Engineer

in

Barcelona

or Remote
Job Description
Whisbi's Live Engagement Platform helps brands maximize website value and convert more web visitors into customers by engaging & guiding them at every step of the customer journey. Our platform combines, live video, chat, voice, web/content sharing, and chatbot. We are transforming Digital Sales & Marketing through differentiating online customer experiences that improve Live Engagement and increase sales conversion. Whisbi has been shortening sales cycles for large enterprises for over ten years, by delivering Live Engagement solutions that engage customers in the exact moment a sales decision occurs.
Our customers are global companies in Telco, Auto, Insurance, and Retail, who want to create winning omnichannel customer experiences online. Whisbi's all-in-one, software-as-a-service allows Marketers to add a layer of interactivity and personalization to their websites and online marketing campaigns while enabling Sales and E-Commerce executives to increase their conversion rate quicker and more efficiently than ever before.
To cut to the chase, this is what we do:
About the role
This position is a highly specialized role in our core engineering team (we call it BlackOps because we're cool like that). The perfect engineer for this role would be an autonomous, research-obsessed geek that isn't intimidated by big projects. They will be working on centralized and sophisticated services in Whisbi and coming up with new ways to re-invent them.
As a Senior Backend Software Engineer in this special missions squad, you will work on optimization and scalability challenges on both the low-level coding and high-level architecture aspects.

About the team
In the Whisbi Product Engineering team, we care about creating valuable, scalable, and modern enterprise products that are highly flexible and modular. We use microservices and cutting-edge cloud technologies to host our products and use the best frameworks we can find out there.
The majority of our engineers are senior, experienced, humble, and professional developers that care a lot about inventing the new and reinventing the old.
At Whisbi we are constantly rebuilding and innovating the new generation of virtual stores and virtual commerce.
What is this team like?
Everything we offer at Whisbi happens in real-time, so highly efficient and highly stable releases are not optional. You will be building code with high standards. We use SOLID principles, microservices, containerization, and advanced cloud hosting for our main services.
Technical Scope
As an experienced Developer, you will be responsible for supporting the existing C++ services as well as designing and reinventing the next generation of them. You will work closely with the Backend Lead to design and develop next-generation high-performance real-time systems that support live human interaction with video, chat, audio, and telephony.

About you
3-6 years of NodeJS experience.
1-2 years or more of solid C++ experience.
Good understanding of Micro Services and Scalability solutions.
Nice to have:
You have experience in developing RESTful APIs using ExpressJS.
You have experience in using relational databases and shared memory solutions such as ElastiCache.
Experience with memory management and process management.
You have been working in an Agile environment using Scrum or Kanban in cross-functional teams.
Proficiency in the unit and functional testing in NodeJS.
Experience with advanced audio and telephony technologies.
About us
We can offer you a great culture and the following perks:
Competitive salary 💰
Flexible compensation plan with tax-free benefits 💸
Career progression opportunities 🚀
Training / Courses / Certifications🧑🏼‍🎓
Flexible schedule ⏰
Fully remote work options - but we also have an amazing office & co-working space in the city center of Barcelona 🏠
Free coffee & beer ☕️🍺
Healthy life with Andjoy💪🏻
23 days holiday + 3 Whisbi Well-Being days 🌴
Pet Friendly 🐶
Yoga classes 🙏🏻
Online language classes 👩🏽‍🏫
International & multicultural environment 🌏
Fun environment & team: company events, celebrations, etc. 🎉
Follow us on Instagram and see what we are up to or have a look at Glassdoor to see what it's like to work at Whisbi!
We are an equal opportunity employer and value diversity at our company. We do not discriminate on the basis of race, religion, color, national origin, gender, sexual orientation, age, marital status, veteran status, or disability status.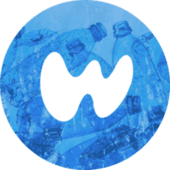 Saa S

Barcelona, Spain

50-200

2008
.
Other backend developer jobs that might interest you...