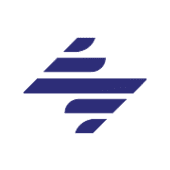 Mid Front-end Developer

in

Madrid
Job Description
We are looking for a frontend software developer to join our Sevilla/Madrid team building Solera's key products for our international market.
The developer will work as part of a scrum squad focused on delivering features on specific Products or Projects; working closely with Product & Business colleagues.
What You'll Do
Create beautiful, user friendly UI for Solera's software products
Translate business requirements into technical deliverables
Expand the UI Components to create a foundation for all frontends
Help to create a set of micro frontends to provide a flexible and lightweight UI
Investigate and resolve defects in mission critical systems
Integrate in an autonomous, agile team with UX, UI, Back-end, QA, Scrum Masters and Product Owners
Help to automate the end-to-end product delivery within DevOps culture
Contribute to core architecture and technical design standards
What You'll Bring
At least 3/4 years of experience in software development
FP2 or Degree in Computer Science, Mathematics or related field
Proficiency in:

React
JavaScript (ES6 or higher)
JavaScript Frameworks – React, Backbone
HTML5, CSS3
SASS, LESS, JSS or another CSS pre-processor/css-in-js
Webpack, Parcel or another bundler

Professional proficiency in English
It's A Bonus If You Have
Experience building large scale web applications with responsive UIs
Knowledge of using TDD, BDD and Automated Testing Practices
Expertise in Application Lifecycle Management, DevOps and Continuous Delivery / Deployment processes
Experience building Micro Frontend Architectures
Expertise in building reusable UI component libraries
Experience working with Cloud and/or CDNs to deliver UI
Experience working in a Scrum / Agile environment
It is impossible to list every requirement for, or responsibility of, any position. Similarly, we cannot identify all the skills a position may require since job responsibilities and the Company's needs may change over time. Therefore, the above job description is not comprehensive or exhaustive. The Company reserves the right to adjust, add to or eliminate any aspect of the above description. The Company also retains the right to require all employees to undertake additional or different job responsibilities when necessary to meet business needs.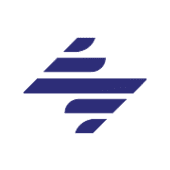 Saa S

Westlake, TX, USA

5000 - 10000

2005
.
Other frontend developer jobs that might interest you...