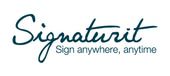 Marketing Automation CRM Specialist

in

Barcelona
Job Description
We are looking for a Marketing Automation CRM Specialist. This is a critical supporter of our demand generation initiatives across all Signaturit businesses. This role will connect marketing, sales development, and customer success teams. You will collaborate with cross-functional teams to operationalize campaigns and initiatives that drive customer acquisition, engagement, retention, and growth.
Some of your responsibilities will be...
Work with marketing, sales, product, data, and customer success teams to design, build and execute email marketing campaigns that drive acquisition, activation, and retention of users.
Execute the campaign setup process across different platforms.
Create effective performance reports and analytics dashboards for further development and optimization of the customer journey.
Be responsible for performance against key top-line business-critical metrics including leads and SQLs creation, prospects activation, and customer retention.
Partner with marketing, sales, and customer success teams, to ensure message alignment through the whole customer journey.
Optimize inbound & outbound email campaigns to achieve maximum performance & conversion through the development of an effective A/B and multivariate test, through an adequate segmentation of our database, and through email content personalization strategies that leverage user behavior/intent, activity data, industry, and demographics.
This is you...
3+ years of high-tech, SaaS, preferably B2B.
3+ years of experience developing email marketing programs.
Bachelor level degree in Marketing, Design, or related field.
Strong analytical skills with experience in measuring the success of email campaigns, knowledge of email best practices to increase deliverability, engagement, and conversions.
Strong interpersonal skills to collaborate effectively with cross-functional teams, specifically with the sales, product, data science, and marketing operations.
Strong knowledge of marketing automation tools is essential. Experience with Hubspot and Salesforce.
Spanish native speaker with great copywriting skills.
Good level of English is a strong plus.
You will be our ideal candidate if you are...
Honest, reliable, hard-working and you have a growth mindset.
Technically savvy: you know the ins and outs of all digital tools you use and you quickly understand and become an expert on any new tools you need to use.
Very well organized: you are able to prioritize, you keep yourself focused and you always pay attention to detail.
You like experimentation and you are always looking for better ways to get things done.
A good team player, resolutive and proactive. You don't need hand-holding to get things done.
A strong executioner, and someone who understands and agrees with the quote: "Plans are useless but planning is indispensable" (by Dwight D. Eisenhower).
You are motivated by challenges, and you don't get easily overwhelmed when there are lots of things to do.
Smart and fast learner, but humble enough to give and accept constructive feedback.
Someone who always puts the team and company goals before his/her own professional goals.
Passionate about the continuous improvement of processes, as well as excellence-oriented.
We're looking forward to meeting you! :D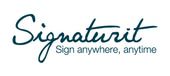 Saa S

Barcelona, Spain

50-200

2013
Signaturit company page is empty
Add a description and pictures to attract more candidates and boost your employer branding.
Other marketing jobs that might interest you...