Filled
This offer is not available anymore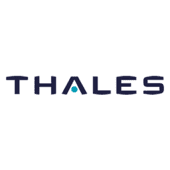 Machine Learning Software Engineer

in

Madrid
Job Description
Thales people architect identity management and data protection solutions at the heart of digital security. Business and governments rely on us to bring trust to the billons of digital interactions they have with people. Our technologies and services help banks exchange funds, people cross borders, energy become smarter and much more. More than 30,000 organizations already rely on us to verify the identities of people and things, grant access to digital services, analyze vast quantities of information and encrypt data to make the connected world more secure.Thales in Spain is a leader in technological solutions applied to Defence, Aeronautics, Security, Transportation and Space and, furthermore, is a global centre for excellence in Space, Security of Critical Infrastructures and Transportation. With a turnover of €320 million and a staff of 1,200, it exports approximately 40% of its total production principally to the Middle East, North Africa and Latin America.
As a Computer Vision Software engineer, you will be designing, coding and testing object detection and pattern matching algorithms and security verifications for Id Document Verification Products.
A week in the life of a Computer Vision Sw Engineer:
You will be a fully autonomous member of an agile software development team
You will be responsible of design, code, testing and integration of software components
You will conduct research on hardware and software solutions to improve the existing products and develop new ones
You will create project documentation and tools to help deliver the products to the costumers
Knowledge, Skills and Experience:
To succeed in this job, you must have:

University degree in Software Engineering / Computer Science or related fields
At least 2 years of experience in Software development. You should be proficient in object oriented design, feel comfortable around software design patterns and be aware of common good practices.
Advanced knowledge in one or several of the following programming languages: C, C++, C#, Python. As well as IDE, compilers and build tools in Windows and Linux platforms.
Advanced Knowledge of Image Processing and Machine Learning techniques applied to Computer Vision as well as simulation/experimentation tools (e.g. Matlab)
Experience using Computer Vision libraries (e.g. OpenCV) and Machine Learning frameworks (TensorFlow, Keras)

Extremely valuable:

Experience with Version Control, Continuous Integration and Unit Testing Frameworks is required.
Experience with .NET Core, .NET Standard, NuGet, Rx .NET, WCF, other programming or scripting languages, Visual Studio 2017.
Any of the following is a plus: knowledge and experience in smartcards, PKI cryptography, document verification, biometrics.
We would like someone to join our team who is creative, passionate about technical work and detail oriented. We need a team player that is also autonomous when required.
You must have fluent English level
At Thales we provide CAREERS and not only jobs. With Thales employing 80,000 employees in 68 countries our mobility policy enables thousands of employees each year to develop their careers at home and abroad, in their existing areas of expertise or by branching out into new fields. Together we believe that embracing flexibility is a smarter way of working. Great journeys start here, apply now!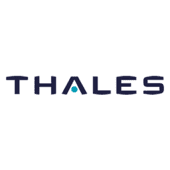 Cyber Security

Paris, France

10,000+
.
Other software engineer jobs that might interest you...