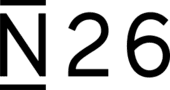 Lead Database Engineer (PostgreSQL)

in

Barcelona
Job Description
We are seeking a responsible and enthusiastic Database Engineer to join us in the mission to bring constant improvement to our database infrastructure, be the experienced and dependable driver of large scale operations that encompass hundreds of servers and deal with the ever evolving challenges of scaling a fast-growing environment.
Our team is designing, scaling and maintaining databases, developing tools to work with them and assisting Backend engineers with any related tasks. We believe that the database infrastructure is the foundational part of our tech stack and provides endless opportunities to learn and explore new ideas.
In this role, you will:
Drive the improvement of the infrastructure of the databases at N26 by architecting, maintaining and engineering database solutions
Work closely with our software engineers to provide them with the best infrastructure possible
Be involved in everything related to relational (and also NoSQL) databases: design, architecture, maintenance, migrations, administration, configuration, etc.
Educate developers and engineers about the best practices in clean database design
Perform audits of existing databases, figure out possible improvements and ways to implement them efficiently
What you need to be successful:
Background:
At least 5 years of experience with PostgreSQL
Proven track record of experience leading complex database projects involving very advanced topics, critical systems and large data volumes
Skills:
Exceptional knowledge of PostgreSQL (experience with MySQL is a plus)
Fluency in at least one scripting language (preferably Python)
Familiarity with infrastructure tools (AWS, Terraform, Kubernetes, etc.)
Knowledge of NoSQL databases (DynamoDB, Couchbase, Cassandra, MongoDB, etc.) is a plus
Language skills: English full professional proficiency
Traits:
Detective-level attention to detail and self-discipline that others would love
Excitement to work with cutting-edge technology, take chances, experiment and discover new and more efficient ways to get things done
What's in it for you:
Accelerate your career growth by joining one of Europe's most talked about disruptors 🚀.
Employee benefits that range from a competitive personal development budget, work from home budget, discounts to fitness & wellness memberships, language apps and public transportation.
As an N26 employee you will have access to a Premium subscription on your personal N26 bank account. As well as subscriptions for friends and family members.
Vacation days vary depending on your location of work. Additional day of annual leave for each year of service.
A high degree of autonomy and access to cutting edge technologies - all while working with a friendly team of peers of diverse nationalities, life experiences and family statuses.
A relocation package with visa support for those who need it.
Who we are
N26 has reimagined banking for today's digital world. Technology and design empower everything we do and it's how we are building the global banking platform the world loves to use.
We've eliminated physical branches, paperwork, and hidden fees for an elegant digital experience and supreme savings. Giving people the power to live and bank their way is what gets us out of bed in the morning and inspires the work that we do.
Founded in 2013, N26 now has 7 million customers in 24 markets. We employ more than 1,500 employees across 3 office locations in Berlin, Vienna and Barcelona. Besides the main offices, N26 also has local offices in Paris, Madrid, Milan, and São Paulo.
Sounds good? Apply now for this position.
N26 is an equal opportunity employer and values diversity. We do not discriminate on the basis of race, religion, color, national origin, gender, sexual orientation, age, marital status or disability status.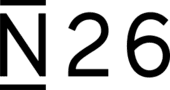 Fintech

Berlin, Germany

1,000 - 5,000

2013
.
Other data engineer jobs that might interest you...