Filled
This offer is not available anymore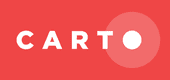 Junior Data Scientist

in

Madrid
Job Description
From smartphones to connected cars, location data is changing the way we live and the way business happens. CARTO is the platform that turns location data into more efficient delivery routes, better behavioral marketing, strategic store placements and more.
Everyone, from business analysts to data scientists, use our software and location data to understand where and why things happen, optimize business processes, and predict future outcomes.
We are looking for a budding Data Scientist to work at the intersection of data science and GIS. In this role you will work alongside our Data Science, Marketing, Product, Support and Pre-Sales teams on a day to day basis. You will analyse novel spatial datasets and help us create relevant and timely map-based content that can help us engage our audience. Whether it's mapping Black Friday foot traffic trends, visualizing a recent volcano eruption or creating analysis for a specific industry use case - this role needs someone curious and scrappy who likes to pull together great stories, finding and analyzing the data needed to do so. You will also work with external clients to help solve their spatial data science problems and to bring new analytical functionality to the CARTO platform.
This position will be working out of our Madrid office, collaborating with a team of diverse and talented Data Scientists with significant experience working with spatial data and reporting to our Data Science Lead. We are also open to remote candidates.
You Will
Collaborate with the Data Science and Product Management teams, fully exploiting the CARTO platform functionalities and analytical features. As a CARTO "power user", you will translate new product features into powerful, use case focussed data visualizations to showcase the potential of our platform to both existing customers and prospects.
Scope and create powerful spatial analysis and map visualizations for Marketing. Working hand in hand with our Content Marketing, Data, Product, and Sales teams you will identify relevant and interesting topics that we can create map content around and carry out concrete data science and mapping projects to support key customers' use cases. You will extract the full potential of the CARTO Location Intelligence Platform and bring our spatial data to life in beautiful map visualizations and spatial apps that will be used in sales demos, blog posts, social media channels, and at industry events, to drive customer demand.
Participate in challenging Data Science projects, developing creative solutions to solve our customers' more complex business problems.
Contribute to researching new Spatial Data Science methods that drive activity on our platform, scale our business, and enhance the user experience.
Communicate rationale and findings from analyses to facilitate operational decisions for our clients.
Present your work both to internal decision makers, and at conferences, meetups, and leading workshops around spatial data science
Act as a key CARTO mapping "evangelist", internally and externally. Your passion for spatial analysis and map visualizations will translate into internal knowledge management programs, so our teams are fully trained on the platform potential for specific vertical and customer use cases. Engage with Product and Engineering teams so they can automatise the consumption of the different data sources throughout our portfolio of products.
Keep up to date on new developments from industry and academia and presenting and educating the wider company at CARTO.
You Offer
Ability to work with clients and other stakeholders to translate business problems into Data Science workflows
Curiosity: you love following the news and industry publications to identify potential stories that we could build spatial data stories around
Education in relevant fields or some previous experience in Data Science
Experience with Python and SQL
Experience working with Google Cloud, AWS and/or Azure platform ecosystems
Strong organisational skills
Fluency in English
We offer
Competitive, results-based compensation
Access to our employee stock options plan
Private medical insurance
Flexible work hours in a focused but casual environment at the center of Madrid
A bright, comfortable office, stocked with snacks, good coffee, and even a ping-pong table and cinema
Growth prospects at a truly welcoming, multicultural and multilingual company
A big vision: to help the world use location-based data to make better decisions. We believe that openness and sustainability are baked into this vision, and we're sharing it with the world
To apply
Do you feel that you don't check all of the requirements? At CARTO we believe that professional development happens through teaching and learning from your peers and managers. Even if you're uncertain about whether you have the experience we're looking for, please apply if this position sparks your curiosity.
A diversity of identity, perspective, and experience makes us stronger. We welcome you to apply to CARTO regardless of your background, gender, ethnicity, orientation, or ability.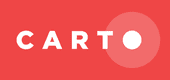 Saa S

Madrid, Spain

50-200

2012
.
Other data engineer jobs that might interest you...