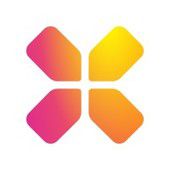 Junior Data Engineer

in

Barcelona
Job Description
Madbox is a mobile gaming company, creating and publishing its own games worldwide. Since 2018 Madbox has gathered more than 300 million players, still growing. We are looking for top talents with mad skills, a mad passion and a mad ambition to join us.
Your journey at Madbox as a Junior Data Engineer :
- Starts by Onboarding on our entire Data Stack both Technically and Business Logic wise.
- Work closely with the Senior Data Engineer and Data Scientist.
- Meet Madbox different departments and key business entities.
- Review the Data Engineering roadmap and agree on the deliverables work plan.
- Take an active part on the daily standup meetings to report your progress and present your ideas.
- Interact directly with the business users and design the data solutions for their requirements.
What will we expect from you ?
Full accountability on the end-to-end data pipelines you implement
Data cleansing and Unit testing
Full transparency on all issues raised during your work
Manage parallel tasks
Fast Onboarding on the existing stack
DQA of all different sources
Madbox IS the right place if you are :
Excited from Data tech and big data
Dynamic and adapt fast to changes
A team player
Madbox is NOT the right place if you are looking for :
Full remote position
Lack of transparency
How do we hire at Madbox ?
A call with the hiring manager
Meet someone from the leadership team
A home assignment
A review of the test with the team you might work with
A call with one of our founder

All our offer are extended within 48 hours maximum
Perks and benefits ☕️
At Madbox, we believe that working in a great environment where you can express your creativity is essential. To ensure the best quality of life at work, we provide a place where Madboxers can enjoy perks and benefits, build strong relationship with each other in order to explore & shape their journey together.
What we offer :
Competitive and fair compensation : our compensation grid is regularly reviewed to ensure everyone at Madbox is fairly compensated and receives frequent updates.
ESOP: We have a stock-options system to reward performance and investment
Amazing Offices: Come and explore our offices in the heart of Paris (Bonne Nouvelle Station) and Barcelona (Diagonal Station)! From taking a nap in our "jungle" in Paris Office to soaking up the sun on the rooftop in Barcelona at lunch, we have thought of everything to make you feel right at home. 🧘‍♂️ Bonus: Our fantastic Workplace Managers will make sure to provide you with the coffee/tea/snacks/drinks of your choice!
Team Macbook or Team PC? 🖥 We provide all the necessary equipment (computer, keyboard, laptop stand, monitor).
Flexible Working Hours: Trust is a key value at Madbox, so you can organize your work as you wish.
Health of Our Madboxers is Essential: We cover Alan (in Paris - 75%) and Sanitas (in Barcelona - 100%) for you and your family.
Transport Fees: We cover 50% of your transport costs.
Catering: Take advantage of the Swile card (Paris) or the Edenred card (BCN) and enjoy the best dishes these beautiful cities have to offer.




This position is available in Barcelona 🇪🇸
Madbox is a fast-growing mobile game company based in Paris and Barcelona, creating and publishing its own games. The story of Madbox started when two video game studios fell in love with each other during the summer 2018.
A few months after the beginning of this promance, Madbox first in-house titles hit the top charts of the App Store and Google Play Store worldwide, ranking in #1 positions in more than 100 countries. Since then, Madbox has gathered more than 300 million players, still growing fast. To fuel this creative and operations growth, Madbox develops cutting-edge automation systems internally to shorten production times and drive accurately its performance at large scale.
Madbox will collect your personal data for the purposes of managing our recruitment related activities. That is why, Madbox may use your personal data in relation to the evaluation and selection of applicants. Your information will be accessible to recruiting & people teams in Paris & Barcelona. By applying, you expressly give your consent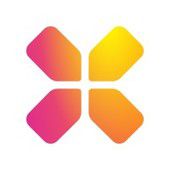 Games

Paris, France

11-50

2018
.
Other data engineer jobs that might interest you...