Filled
This offer is not available anymore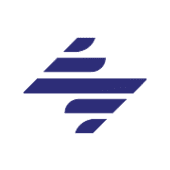 IT Project Manager

in

Madrid
Job Description
The key to our success is largely dependent on the stellar ability of our program management team. We're currently searching for an experienced program manager to join our ranks and continue our tradition of success. The ideal candidate will have a sharp business mind and a proven ability to strategize and implement high-level software program initiatives. As a natural born leader, you will have a strong talent for project coordination and delegation. Ultimately, you are motivated by the desire to optimize productivity and nurture program success from inception to completion.

What You'll Do

Strategize, implement, and maintain software program initiatives that adhere to organizational objectives
Develop program assessment protocols for evaluation and improvement
Maintain organizational standards of satisfaction, quality, and performance
Oversee multiple project teams, ensuring program goals are reached
Manage budget and funding channels for maximum productivity
Work closely with project sponsor, cross-functional teams, and assigned project/product managers to plan and develop scope, deliverables, required resources, work plan, budget, and timing for new initiatives
Manage program and project teams for optimal return-on-investment, and coordinate and delegate cross-project initiatives
Identify key requirements needed from cross-functional teams and external vendors
Develop and manage budget for projects and be accountable for delivering against established business goals/objectives
Work with other program managers to identify risks and opportunities across multiple projects within the department
Analyze, evaluate, and overcome program risks, and produce program reports for management and stakeholders

What You'll Bring

Master's degree in business administration or related field
5+ years Project Management in a software product´s scenario role (data center migrations or infrastructure).
Exceptional leadership, time management, facilitation, and organizational skills
Familiar with relevant software developments best practices and SDLC
Outstanding working knowledge of change management principles and performance evaluation processes
Previous stakeholder management skills
Knowledge in service management tools as Atlassian Jira ticketing system, Confluence
Proven proposal writing experience
English Advanced
Nice to have:
Technical skills (development, testing)

It is impossible to list every requirement for, or responsibility of, any position. Similarly, we cannot identify all the skills a position may require since job responsibilities and the Company's needs may change over time. Therefore, the above job description is not comprehensive or exhaustive. The Company reserves the right to adjust, add to or eliminate any aspect of the above description. The Company also retains the right to require all employees to undertake additional or different job responsibilities when necessary to meet business needs.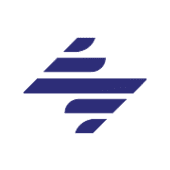 Saa S

Westlake, TX, USA

5000 - 10000

2005
.
Other project manager jobs that might interest you...