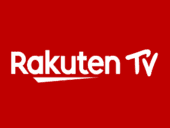 iOS developer

in

Barcelona
Job Description
The position
You will be part of the end-to-end lifecycle of features, from concept to deployment (and maintenance :P)
Part of an experimented team made by developers, QA engineers, designers and product owners.
Your code will be executed by millions of customers every month.
Conferences, training and hackathon every 2 months.
What we expect from you
5 years working experience with a dynamic product that requires changes almost every day.
Good coding practices is a must: we prefer quality over quantity.
Experience working with scrum and agile methodologies.
Believe in a very good testing strategy is a must.
You are comfortable researching new technologies and/or looking for the optimal solution.
You speak English.
Our Stack
Objective-C, Swift, occasionally Ruby (Fastlane plugins)
CocoaPods, Fastlane
Functional and reactive programming (RxSwift)
Dependency injection (Typhoon, Swinject)
Networking (AFNetworking, Alamofire, RxAlamofire, Moya)
MVVM (RxCocoa)
Clean Architecture (VIPER)
User interface (Masonry, Cartography)
Testing (Quick, Nimble, SwiftCheck, Appium, RxTest, RxBlocking)
Some good reasons to apply
Great work environment 2 blocks away from Poblenou's beach
Free drinks and cookies
Weekly box of fresh fruit
Culturally diverse environment with interesting and fun people in the office
Regular company outings, off-sites and team building events
Private medical insurance or extra money for meal card/commuting card
Free Language Classes
Conferences and training plan. Quarterly hackathons.
Free massage for all the team
If you made it this far, you're probably interested in sending us an introduction about yourself. Send us over a cover letter, a copy of your resume, Github account, and/or links to any projects you are proud of, and we'll be in touch.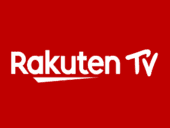 Media

Barcelona, Spain

200-500

2017
.
Other mobile developer jobs that might interest you...