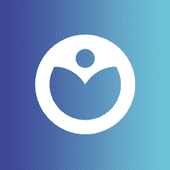 Head of Data

in

Madrid

or Remote
Job Description
We are looking for a talented Head of Data to join us and change the world of advertising together, as we develop our privacy-first context-based technology to push the boundaries of cookie-less advertising.
WHO WE ARE
Seedtag is the leading Contextual Advertising Platform. Through our technology, hundreds of brands from all over the world reach their users at the right time in a privacy-conscious way, without resorting to cookies and user tracking.
Our proprietary, machine learning-based technology analyzes the text and images of every article on the web and provides a human-like understanding of the content to find the best context for each ad. In addition, we provide unparalleled risk detection capabilities that protect advertisers from displaying their ads in content that is harmful for their brand.
Our data team lies at the core of Seedtag's technology. We strive to get the best out of the content of the URLs (text and images), understand the publisher networks, and optimize the ad placement process. And all of this has to happen at a massive scale. We receive more than 4M events per second and contextualize over 60M URLs daily. Thanks to our expert team of ML Engineers, Data Engineers, Data Scientists and MLOps we manage the whole lifecycle of our data products, from the equation to the deployment in production.
KEY FIGURES
2014 · Founded by two ex-Googlers
2018 · 16M total turnover & Internationalization & Getting growth
2021 · Fundraising round of 40M€ & +10 countries & +280 Seedtaggers
YOUR CHALLENGE
- Lead the vision for our Data Products and help align the teams and the company around that vision.
-Lead growing team of MLOps, Data Engineering, Data Science, ML Engineering.
-Build the data ecosystem through role definition, and structure supporting company growth.
-Deeply understand the needs of the business and identify the opportunities to use data to drive competitive advantage.

-Enable strategic data-based decision-making across the whole company by communicating with all relevant stakeholders.

YOU WILL SUCCEED IN THIS ROLE IF
-You have 5+ years of relevant experience in data leading positions in a rapid growth scale-up.
-You have built data teams and methodologies previously: career ladder, role definition, etc.
-Strong technical knowledge of advanced statistical techniques and ML concepts: regressions, distributions, statistical tests, CNNs, Transformers, etc.
-Strong technical knowledge of data software development tools: model APIs (FastAPI, Tornado, etc), Docker, Kubernetes, MLFlow, DVC, etc.

-Knowledge of the lifecycle of a data product, methodologies, and profiles needed in a data team.

OUR DNA
We are an AdTech family where innovative ideas and new ways to do things are welcome, we reject "that's the way it's always been done". In Seedtag you can find an energetic, fresh workplace, multicultural work environment where our members are from different countries from Europe, LATAM and so many more!, where you will have the chance to impact directly on the company results.
Seedtag DNA is unique from the very beginning, we celebrate and embrace diversity, also we want all our members (They, he or she) to feel like home, all of the human differences are welcome.
SEEDTAGGER'S EXPERIENCE
"Do you want to be involved in the whole process of developing data technology? Then, Seedtag is your place. We are a growing team of techies who are pushing the data to every corner of the company. We are in charge of every aspect of the data pipeline, from the first POCs to the production deployments. If you are a curious individual who loves playing with data and technology, then don't waste time, apply!" ( Sergio Rozada, Data Scientist at Seedtag)
SEEDTAG BENEFITS

🚀 Key moment to join Seedtag in terms of growth and opportunities
💼 Carrer ladder plan for your professional growth
💸 High-performance tier salary bands excellent compensation
💯 One Seedtag: Work for a month from any of our open offices with travel and stay paid if you're a top performer (think of Brazil, Mexico..., 🏖️)
🏉 Paid travels to our HQ in Madrid to work p2p with your squad members
💻 Macbook Pro M1
🏠 Build your home office with a budget
⌛ Flexible schedule to balance work and personal life
⛰️ An unlimited remote working environment, where you can choose to work from home indefinitely or attend our Madrid headquarters whenever you want, where you will find a great workplace location with food, snacks, great coffee, and much more.
🎗️ A harassment-free, supportive and safe environment to ensure the healthiest and friendliest professional experience fostering diversity at all levels.
🇬🇧 🇪🇸 Optional company-paid English and/or Spanish courses.
📚 Access to learning opportunities (learning & development budget)
🍻 We love what we do, but we also love having fun. We have many team activities you can join and enjoy with your colleagues! A Yearly offsite with all the company, team offsites, and Christmas events...
🍽️🚘 Access to a flexible benefits plan with restaurant, transportation, and kindergarten tickets and discounts on medical insurance



Want to be a Seedtagger? Then send us your CV, we are waiting for it!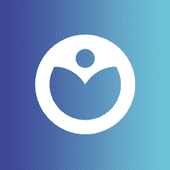 Marketing

Madrid, Spain

50-200

2014
.
Other data engineer jobs that might interest you...