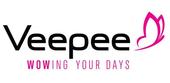 Graphic Designer

in

Barcelona
Job Description
The vente-privee group has consolidated its various European brands, together made up of 6000 employees, under one unified conglomerate: Veepee. This coalescence marks a new chapter in its European history.
With Privalia, vente-exclusive, Designer & Friends, Zlotewyprzedaze, Eboutic and vente-privee, Veepee achieved a 3.7 billion Euro turnover as of 2018. Present in 14 countries now, Veepee is taking a leading role in the European digital commerce landscape.
Our 6000 employees have chosen a job at Veepee to spice up their daily lives! Our teams implement new technologies to fuel our strategies, offering our customers the best possible experience.
Are you eager to learn? Veepee offers you a variety of trades to develop your career, enabling you to renew your skills constantly. Tech, logistics, sales, marketing, sales production: join us on an exciting, digital-centred journey.
En Veepee estamos buscando a diseñadores/as gráficos.
¿CUÁLES SERÁN TUS FUNCIONES?
Creación de Banners en diferentes formatos (imágenes de marcas)
Composición fotográfica
Valoración de material de marca, shootings fotográficos, logotipos... (imprescindible buen criterio en selección de imágenes) Interpretación y validación de briefings (adaptación a las necesidades de la marca)
Subida de imágenes a la web y validación
REQUISITOS MÍNIMOS:
Experiencia mínima de 2 años como diseñador gráfico.
Dominio a nivel profesional de Photoshop.
Alto nivel en retoque fotográfico: modelos y ambientes, fotocomposición, creación de escenarios a nivel fotográfico, armonía en la integración de elementos diversos en una composición, efectos, dominio de sombras e iluminación, etc.
Sensibilidad estética y atención por el detalle en el desarrollo de los proyectos.
Manejo de Illustrator a nivel básico (trazado de logos y utilización de elementos vectoriales)
Español (hablado y escrito)
Imprescindible residencia en puesto vacante.
SE VALORARÁ MUY POSITIVAMENTE:
Conocimientos de Ilustración o 3D
Conocimientos Excel
Inglés, francés o italiano básico.
INDISPENSABLE ADJUNTAR PORTFOLIO AL APLICAR.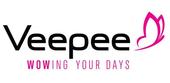 Ecommerce

Saint-Denis, France

5000 - 10000

2001
Veepee company page is empty
Add a description and pictures to attract more candidates and boost your employer branding.
Other jobs that might interest you...