Filled
This offer is not available anymore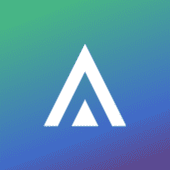 Front-end Developer (Vue.js)

in

Madrid

or Remote
Job Description
At Intelygenz, we envision a future where processes accelerate performance. For the companies we work with, this means finding ways to optimize their data using cutting-edge technologies like A.I. enabled automation.
To achieve this vision, we need the brightest people in business, tech, and analytics – working together to deliver groundbreaking solutions that transform how businesses work. We're on a continuous journey to build this dream team, and are always looking for talented people that share our goals and passion for technology.
This mindset is a huge part of our culture. We thrive on pooling our skills, collaborating on projects, helping one another learn, and creating new innovations. If you join our team, you'll be working alongside highly-skilled tech lovers with a multitude of different specialisms. Outside of our projects, we host training, events, retreats and the occasional happy hour – all of which are a huge part of life at Intelygenz.
We're looking for a Frontend Developer to bring their expertise to some great projects, learn in a friendly, collaborative environment, and innovate with us.

We are totally committed to microservices architecture embracing Clean Code, ATDD, HonestCode, and Cloud Computing, all of this in an agile environment and a DevOps culture.
What are you going to do?
You will be part of an agile team of amazing developers. and even better people!
Dailys, retrospectives…
Quality is a must for us.
Continuous integration, test, and delivery are part of our DNA
Your responsibilities?

Develop software applications features against customer requirements.

Build beautiful, usable and modern front end applications.

Write reusable, effective, and scalable JavaScript/TypeScript code

Build modular and reusable components and libraries

Implement front-end components with progressive Vue.js framework

Test, update and optimize the application for performance and security
Must Have

Have +3 years of experience building front end applications

At least +2 years of experience working with Vue.js

Have experience in JS / ES6, CSS3, HTML5

Vue.js and its ecosystem (Vuex, Vue Router, Vue DevTools, Vue TestUtils, Vue Loader, Vue SSR)

Have experience with GIT
A plus if you know

Familiarity with automated JavaScript testing

Experience in consuming and designing RESTful APIs

Graphical representation (charts, graphs, etc)

E2E testing using tools such as Cypress.io

Have experience with React.js and its ecosystem
Why Intelygenz?
Flexible working hours for a real work-life balance
100% freedom to work from anywhere you'd like - from your home, our office, or even from a tropical island!
Specific career plans for horizontal and vertical growth. Let your motivations do the talking!
Mentoring to help you grow in your career
Teamwork and feedback culture
English and Spanish language classes with up to 60% of costs covered by us
Plenty of happy hours, retreats and events with us (post-Covid)
One hour per week to take part in continuous tech training programs with your co-workers
Access to physical and mental wellness initiatives
50% health insurance coverage
Flexible retribution for transport, kindergarten, and restaurant meals
A free Intelygenz t-shirt every anniversary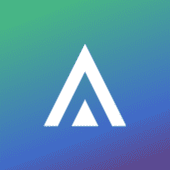 Artificial Intelligence

Madrid, Spain

50-200

2002
We're developers, life-long learners, geeks and visionaries - a company of technicians who create software and AI that help take businesses to the next level. We aim to create agile technology that gives you the competitive edge.

With 16 years' experience and a 100% track record, we deliver technology that genuinely helps people and their businesses. Our work is executed with cutting-edge code, offers measurable ROI, and is guided by professional account and client management. We put 20% of our resources into thought-provoking research, and are always open to new ideas and methodologies. We pride ourselves on being bold, honest and authentic.
Other frontend developer jobs that might interest you...