Filled
This offer is not available anymore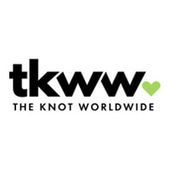 Engineering Manager - Marketplace

in

Barcelona
Job Description
Here at The Knot Worldwide, we believe in doing work that matters. In 16 countries around the world, our leading family of brands (The Knot, WeddingWire, Bodas, GigMasters, The Bump, How They Asked, Lasting, and more) inspire, inform, and celebrate our communities as they move through life's milestones. From the proposal to creating a home, and starting a family together, we're there for every step of the journey. Our couples and business partners depend on us. They're all in. So are we.
ABOUT THE ROLE AND OUR TEAM:
The Knot Worldwide is looking for a highly motivated engineering leader with a passion for leading teams to create elegant and scalable software for our users. The right individual will have a proven track record delivering engaging, consumer focused products within a data driven, agile environment. In this role you will lead a talented engineering team, partner with product development, and actively participate in both tactical and strategic conversations to determine the evolution of our products.
Marketplace is a core line of business for The Knot Worldwide and we are making significant investments in our offering. This role has significant growth opportunity and visibility to stakeholders including the CEO, CPO, and CTO. The Engineering Manager for this team will lead a squad within the Marketplace zone and will work cross-organizationally to drive technical architecture vision and be a strong partner to product and design to achieve business objectives.
ABOUT OUR TECH STACK:
Our current platform is built in PHP using Symfony. We follow Hexagonal architecture and mid-term we will move towards microservices with NodeJS and React. CI/CD is in our DNA (we deploy around 15-20 times each day). You can check the details in https://bit.ly/2WTlhNz
RESPONSIBILITIES:
Oversee an engineering team focused on delivering features in our weddings marketplace.
Ensure the team is operating effectively to reach the goals, its members are properly supported and deliver quality software.
Collaborate with other squads within the same zone in BCN and US.
Develop, coach and mentor multiple engineers at various stages of their career to ensure growth and cultivate emerging leaders.
Provide leadership within the team to ensure solutions are built in alignment with company principles.
Actively participate in Agile ceremonies including backlog grooming, sprint planning, standups, and retros.
Partner with product and design to plan and deliver OKRs.
Actively participate in establishing the broader technical and product strategy that supports our company goals.
Partner with Principal Engineers and Architects to set the vision and create the tech roadmap to effectively operate this product and platform.
Formulate and proactively look for opportunities to improve the overall effectiveness of the teams.
SUCCESSFUL CANDIDATES HAVE THE FOLLOWING SKILLS:
Have 7+ years of proven industry experience with 3+ years of experience leading engineering teams.
Experience building web applications in PHP, preferably using Symfony. Experience with NodeJS is a plus.
Experience working within an Agile based environment.
A track record of shipping successful consumer facing products.
Deep understanding of distributed system design utilizing both relational and non-relational data stores.
Possess strong written and verbal communication skills.
Comfortable speaking English, participating in meetings and giving presentations.
Thrives in a collaborative work culture with teammates located in-office or remote.
Knowledge of A/B testing software and techniques is a plus.
WHAT WE LOVE ABOUT YOU:
You deeply understand our users and put them at the center of everything you do. You aim to serve and delight them every day.
You are respectful and act with the highest integrity. If you see something that isn't right, you say something.
You ask questions to understand a perspective and are comfortable respectfully challenging assumptions. You are not turned off by constructive conflict to get to the right answer.
You set clear ambitious goals. You anticipate obstacles, persevere, and are accountable for your commitments.
You aren't afraid to challenge the status quo and know that there's no such thing as failure if you learn from it.
You seek out feedback and never settle in your quest to grow and develop. By being here, you make our company stronger.
BENEFITS & PERKS
Private Health Insurance "CIGNA" paid by the Company.
Subsidies and grants in training and English courses
Currently working 100% from home.
Flexible working hours
Tax relief options for Ticket Restaurant, Ticket Transportation and Daycare.
40€ per month in tickets restaurant
Udemy courses
TYPS: easy APP to ask for salary advance payments in 48h
ANDJOY: great APP for gym lovers (we have up to 50% discount)
Free paid hours: use your paid holidays as hours
Referral bonus: up to 1.300€ bonus if you recommend someone to work with us
Getting married or having a baby? We have a gift for you!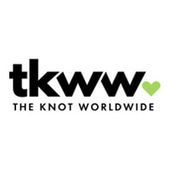 Family Services

Chevy Chase, MD, USA

1,000 - 5,000

2018
In 16 countries around the world, The Knot Worldwide's leading global family of brands inspire, inform and celebrate our communities as they move through life's biggest milestones. From the proposal to the wedding day, creating a home to starting a family together, we're there for them every step of the way.
Other software engineer jobs that might interest you...