Filled
This offer is not available anymore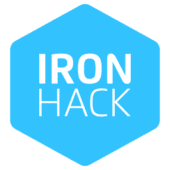 Director of Product Management

in

Madrid
Job Description
Ironhack is an education startup that was founded to disrupt the way tech education works!
Doesn't it seem odd that we've been learning the same way since the Industrial Revolution? Virtually all industries are pushing the limits on how to do things faster, better, and more efficiently. Yet, for the most part, people feel stuck on a 4+ year (and usually quite expensive) path that often results in an unfulfilling career path.
We empower students to create a new path - one that leads to meaningful careers in software development, product design or data analytics in a fraction of the time and cost of traditional education.
Our higher purpose is to transform the education space to be unapologetically outcomes-driven. Whether students are looking to change careers, get a promotion, skip University, or start their own company, we work tirelessly every day to make sure this path is as quick, immersive, and accessible as possible. Hearing these success stories is what gets us out of bed each day, excited to come to work :)
It's with this mindset that we've become one of the key global players in bridging the digital skills gap, serving both those looking to get into tech, as well as the companies hungry for tech talent.
Quick facts:
● Founded in 2013 by Wharton and Harvard grads
● Operations in Miami, Madrid, Barcelona, Paris, Mexico City, Lisbon, Amsterdam, Sao Paulo and Berlin
● 100% YoY Growth (help us to keep it going!)
● Graduated over 6500 students
● 100+ global team members
● Venture capital backed
About the gig
A large part of the success of Ironhack depends on quickly adapting our curriculum and portfolio to market needs. The Director of Product Management is a critical role to ensure we have a clear vision and execution when building and updating our products to better meet the needs of our customers and the market.
We're looking for a Director of Product Management that will be responsible for working with a team of Product Managers and Designers to build the world's best training and upskilling programs. The Director will report to the VP of Product and is Remote-friendly.
As the Director of Product Management, you will be responsible for all aspects of product management, including:
• Defining and communicating the strategy with all involved stakeholders
• Gathering insights about our users and translating them into a prioritized backlog
• Identifying the right success metrics and tracking them
• Problem-solving with cross-functional experts in engineering, education, outcomes, data science
Responsibilities:
Manages roadmap and timelines for education and engineering teams at Ironhack
Works with data team to identify new opportunities
Works with B2B team to manage new opportunities
Competitive analysis/assessment of existing programs and curricula
Works with outcomes team to translate market trends into learning outcomes requirements
Works with Core Edu team to reset learning outcomes of existing verticals
Pilot and scale programs and products
Manages product management and design aspects of the company
Integrates user- and design-driven mindset, design thinking experience throughout the company
Enables data-driven, ICE prioritization and development, experimentation & prototyping
Turns product strategy into execution through agile methodologies and lean UX principles
Requirements
Passionate about education and technology!
Comfortable embracing a culture of constant experimentation
Really positive, upbeat and social
Encouraged by challenges and enjoy having tons of autonomy with no bureaucratic BS
A do-er - the moment you get out of bed, you're getting stuff done
Fluent in English & Second Language
Can-do attitude and a good sense of humor.
Growth mindset and an eye towards continuous improvement
Technologies & skills with professional experience:
Organized and diligent in execution
Problem and project management specialist
Have a clear vision of 3-5 years in technology space
Experience in applying agile methodologies and product-thinking
#Perks
● Competitive salary
● Flexible work environment
● 100% Employer-paid healthcare (for US + LATAM full-time employees)
● Tons of amazing events with our students and community of instructors
● Learn to code, design, or analyze data: enroll in our part-time courses for free!
● Unlimited sick policy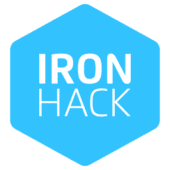 Code School

Madrid, Spain

50-200

2013
.
Other product manager jobs that might interest you...