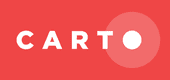 Director of Engineering

in

Madrid

or Remote
Job Description
Everything happens somewhere - which is why spatial analytics is fundamental to companies trying to understand the "where" and the "why" of their business. CARTO is the leading cloud-native location intelligence platform, trusted by data scientists, data analysts and developers from companies such as Vodafone, IKEA, Decathlon, Coca-Cola and Mastercard to provide geospatial insights for use cases such as site selection, geomarketing, route optimization, network planning and much more.
CARTO leads the world of Location Intelligence (LI), empowering organizations to discover insights hidden in their location data and turn them into business impact. We use LI to accelerate innovation, find efficiencies and disrupt traditional business models. We are the leading geospatial platform where you can solve spatial problems with the best data and analysis.
With an exceptionally diverse team of 150 people spread across the US and Europe, CARTO (backed by Accel Partners, Salesforce Ventures, Earlybird Ventures, and Kibo Ventures, among others) is changing the way companies analyze location data - making it simple to do this straight out of modern, cloud data warehouses. Redefining its category, the company has grown rapidly in recent years providing a compelling alternative to legacy GIS software.
Why are we opening this position?
As the organization matures we believe now is the right moment to invest in a solid management foundation for our engineering team. Our engineering team is composed of a CTO, a director of engineering, and 4 technical leads. To successfully expand our team, we need to hire a second Director of Engineering.
We're looking for someone passionate about data analytics and if possible maps. This is a fast-changing market, and therefore we want someone with experience managing engineering teams with the right balance of research and development.
Since its inception, CARTO has been based on PostgreSQL. This worked well and many of our customers are still using this version of the platform. Looking to the future, we see some limitations with this architecture, because:
- PostgreSQL is not easy to scale, as data volumes and complexity grow.
- Customers don't want to move their data outside of their data warehouses.
- Our core business is geospatial. We are not focused on improving the performance of large data warehouses. Nor are we looking to compete against the leading cloud data platforms such as Google BigQuery, Amazon Redshift, Snowflake, or Databricks. Rather than compete, we collaborate and build together, complimenting their spatial offering.
Our mission is to evolve the CARTO product, adapting it to current market needs. In October 2021, we launched a new version of our platform that provides a fully cloud native experience, extending the spatial capabilities of the leading data warehouses platforms:
BigQuery
,
Snowflake
,
Databricks
, and Redshift.
The reactions are very positive, customer response is very positive, the engineering team is happier than ever and we are at the forefront of mapping technologies. We have a clear roadmap of the fundamentals for next year, and a vision towards where we can be in 2-3 years.
From an organizational perspective our vision is to grow the strength of the product and engineering team. We do not want to have massive engineering and product teams, we rather focus on small, talented and motivated teams.
Location
The role of the Director of Engineering
To create a productive and high-quality engineering team developing world class software.
Maintain a solid architecture of our platform with the different stakeholders.
Planning of the engineering teamwork. Every quarter, following the roadmap, product and engineering create a plan with the work to be done, you will work on the creation of this plan (together with the product managers, tech leads, and CTO).
Supervision and planning of the iterations (we follow a "relaxed" scrum methodology): set specific goals every two weeks to ensure we're on track with the general plan. Supervise and help the technical/product team to accomplish the goals of each iteration.
Create a good bridge between product management and engineering to make sure we don't spend too much time on something that's not valuable for the product. To find workarounds bringing efficiencies satisfying both the product and engineering team.
You will lead part of the development team, this team is composed of 18 engineers and we're organized into 3 teams: backend, frontend, and data engineering. Our expectation is to grow this team to 25 engineers in 2022, with a focus on increasing quality vs volume.
Always be looking to simplify our product/technology with a growth mindset.
You offer
A Bachelor's degree in Computer Science, Engineering, or a related field—or equivalent practical experience.
5+ years of experience in leading engineering teams while working in a fast-paced environment.
Strong development skills. You need to have a full-stack background to guarantee you have enough technical criteria to validate the work of your team.
Experience working with some of the following data warehouses: BigQuery, Amazon Redshift, Snowflake, or databricks/Spark.
Good knowledge of the GIS industry.
We offer
Competitive, results-based compensation
Access to our employee stock options plan
Private medical insurance
Flexible work hours in a focused but casual environment
Education Stipend
Flexible compensation
English classes
A big vision: to help the world use location-based data to make better decisions. We believe that openness and sustainability are baked into this vision, and we're sharing it with the world.
Contribute to a platform used by top companies around the world. Your work will have a direct impact on our users and clients.
To Apply
Do you feel that you don't check all of the requirements? At CARTO we believe that professional development happens through teaching and learning from your peers and managers. Even if you're uncertain about whether you have the experience we're looking for, please apply if this position sparks your curiosity.
A diversity of identity, perspective, and experience makes us stronger. We welcome you to apply to CARTO regardless of your background, age, gender, ethnicity, orientation, or ability.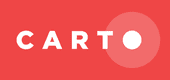 Saa S

Madrid, Spain

50-200

2012
.
Other cto jobs that might interest you...