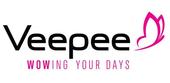 Digital Designer

in

Barcelona
Job Description
The vente-privee group has consolidated its various European brands, together made up of 6000 employees, under one unified conglomerate: Veepee. This coalescence marks a new chapter in its European history.
With Privalia, vente-exclusive, Designer & Friends, Eboutic and vente-privee, Veepee achieved a 3.7 billion Euro turnover as of 2018. Present in 14 countries now, Veepee is taking a leading role in the European digital commerce landscape.
Our 6000 employees have chosen a job at Veepee to spice up their daily lives! Our teams implement new technologies to fuel our strategies, offering our customers the best possible experience.
Are you eager to learn? Veepee offers you a variety of trades to develop your career, enabling you to renew your skills constantly. Tech, logistics, sales, marketing, sales production: join us on an exciting, digital-centered journey.
Veepee|ad offers brands exceptional visibility by putting them front and center on the Veepee interface. The goal is to create enriched content around disruptive experiences.
- You are sensitive to the digital world and user interfaces. The user experience is an integral part of your creative thinking and you have theoretical notions of UI/UX design.
- Your role will be to create short and impactful landing pages for veepee members. You will need to be able to juggle between Figma, Photoshop, Adobe Dimension to have quality renderings.
- You are comfortable using Photoshop to create creative visuals and you are able to understand the client's graphic charter and adapt it to Veepee's image.
- You understand the marketing and communication challenges of brands to transcribe them into a landing page. You are able to go beyond creative briefs to be proactive and thus show the creative power of the studio. You know a few notions of web development and you will be able to communicate your models to developers.
- English is mandatory. French is a plus!!
Your daily tasks will be:
- Creation of landing pages (mobile first, desktop version)
- Creation of graphic assets for banners
- Creation of emailsOptimization of web template modules
Operational savings of 120k/year obtained as follows:
- Better creative control of our operations (avoid numerous round trips with MUT Agency)
- Significantly reduce the quality checks carried out by the studio
- Improve the understanding between the ROs and the creatives and be more flexible on returns.=> Increased productivity for the ROs: 12 additional campaigns possible (MUT production)
Be able to manage special operations with contests, recovery of optins or other more complex operations in development. MUT cannot manage contests, they do not have a dev back.ç
Veepee's image is complex, you have to be in the veepee ecosystem to integrate your image and transpose it onto banners.
Synergies for Veepee campaigns | ad(i) x Adot
40% of mini sites created internally
83% of simple banners internally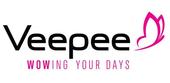 Ecommerce

Saint-Denis, France

5000 - 10000

2001
Veepee company page is empty
Add a description and pictures to attract more candidates and boost your employer branding.
Other graphic design jobs that might interest you...