Filled
This offer is not available anymore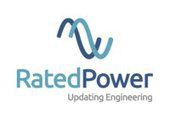 DevSecOps Manager

in

Madrid
Job Description
We are looking for a full-time DevSecOps Manager to join our team, who will lead our DevSecOpsteam and will work closely with EMs and PMs to ensure the security, compliance, and architecture of our application, following industry best practices.
The candidate will be responsible for
Collaborate with the Team, EMs, PMs and CTO on defining the technical discoveries, managing sprints, prioritizing the team backlog & communicating to the different stakeholders.
Manage and triage product security and provide remediation guidelines for them.
Conduct cybersecurity assessments and architecture security reviews.
Evaluate compliance with security standard methodologies (such as MITRE, OWASP, CWE, CSA STAR), and be aware of security trends, threats and vulnerabilities, and technology frameworks.
Coordinate repositories organization and CI/CD pipeline
Build the team, hire the best profiles and determine needs for training and talent development.
Keep a culture of ownership and autonomy in your team.
Required skills
Bachelor's degree in Computer Science, Information Security, or related field, with 8+ years relevant work experience.
Excellent communication, organization, and management & leadership skills.
Proactiveness, teamwork and fast learning.
Excellent problem-solving skills, along with the ability to work independently.
Knowledge of DevOps methodology and CI/CD pipelines.
Knowledge of AWS Cloud services.
Knowledge of application security reviews: Threat modeling, Application code (1st party) & dependencies (3rd party) security testing (work with tools like Veracode, SonarQube, Netsparker, etc.).
Knowledge of secure coding techniques and SSDLC.
English: Full professional competence (B2).
Desired skills
Experience with securing cloud, containerized environments, and micro-services.
Security-related certifications (CCSP, GCSA, CDE, etc.).
English: Proficiency competence (C1).
What we offer
To become a team member of a fast-growing company.
Excellent opportunity to develop yourself and to be part of a fast-growing startup.
Great teamwork. Together we shape the future of renewables, your work will be meaningful and have an impact.
We support our employees with continuous training.
Constant opportunities to voice your opinions and ideas.
Career development according to your aspirations and interests.
Compensation commensurate with experience.
About us
At RatedPower we are on a mission to accelerate the energy transition by increasing the global solar energy capacity through disrupting and user-friendly cloud-based solutions. We have created pvDesign, a cloud-based software that automates and optimizes the analysis, design, and engineering of photovoltaic plants in all its stages. Only in 2020, our clients have been able to execute an extra 147 projects that they would have been able without pvDesign, totalising 8.82GW installed/year. It's the equivalent to the electricity consumption of 4.5 million households worldwide. This leads to an annual reduction of 6 million tons of CO2 and an annual decrease of 9 million oil barrels.
By merging technology and engineering, we aim to strengthen the renewable energy industry, bringing cost reduction and maximizing the efficiency of solar plant deployment. Our ultimate goal? To accelerate the energy transition by contributing to the proliferation of solar energy worldwide.
Diversity of identity, perspective, and experience makes us stronger. We welcome you to apply to RatedPower regardless of your background, gender, ethnicity, age, orientation or ability.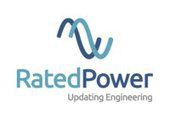 Saa S

Madrid, Spain

11-50

2017
.
Other cybersecurity jobs that might interest you...