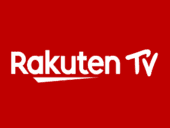 DevSecOps Lead Engineer (F/M)

in

Barcelona
Job Description
In Rakuten, security and safety of the Internet services of our group are guaranteed by the Cyber Security Defense Department (CSDD. CSDD covers all aspects of the System Development Life Cycle (SDLC and operation security for all the services developed inside Rakuten Group.
Why we hire
Team expansion due to the increase demand of the work and the scope expansion.
Position details
As a DevSecOps Lead Engineer and a member of the security team, you will be challenged with various projects to support transformation within Rakuten and support development teams in their journey to a more automated and secure development lifecycle. Expected tasks range from but not limited to building, packaging and distributing security tools, supporting integration, understanding development team's needs and providing solutions. Note that this role is mainly focussed on the security aspect of DevSecOps.
Responsibilities
Partner with development teams and project/product managers to build and deliver DevSecOps services and solutions
Perform technical analysis, testing and proof of concepts for tools, with a specific focus on security tools
Join projects and create security related guidelines, policies and regulations
Support development teams as a technical consultant
Updating and maintaining custom rule sets for security scanners
Support the development and learning of other DevSecOps engineers
Delivering training and technical support to development teams
Creation of technical documentation
Working alongside other engineers and stakeholders to deliver global projects and initiatives
Mandatory qualifications
Minimum 3 years of experience in DevSecOps with a focus on security Understanding and experience of agile development
Understanding of the core concepts of web application development, security, and operations
Proficient in common automation tools and cloud technologies Strong teamwork capability in a diverse environment
Strong sense of ownership
Ability to work in a highly diverse environment
Desired qualifications
Previous experience working specifically with security automation Previous development experience
Holder of relevant industry qualifications
Strong verbal and written communication skills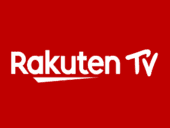 Media

Barcelona, Spain

200-500

2017
.
Other devops jobs that might interest you...