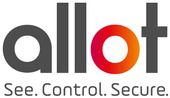 DevOps Developer

in

Madrid
Job Description
Who we are
Allot is an established industry leader in network intelligence and security solutions for service providers and enterprises around the world.
We believe in giving our Tier-1 customers around the world real value by offering them cutting-edge solutions that make their networks smarter and their users more secure.
At Allot, you'll have the opportunity to develop professionally and personally in a dynamic environment with like-minded people who always go the extra mile to succeed.
What we're looking for
We are looking for a powerful and passionate DevOps Developer to join our Madrid team.
What you'll do
This position includes managing, establishing and maintaining DevOps infrastructures. You will be working with the development teams and implementing new technologies, as well as taking responsibility for developing and maintaining our CI/CD pipelines, and tools to accelerate and optimize our delivery.
Requirements:
What you should have
3+ years' experience in DevOps and/or development teams
Highly motivated, a responsible, passionate, self-learner individual with
great interpersonal skills
Exceptional organizational skills and the ability to handle multiple work assignments simultaneously
Extensive knowledge of software architecture, networking, and monitoring production systems
Working experience with deployment technologies as K8s, docker, chef & puppet
Solid understanding modern software stacks as micro-services, no-Sql DBs
Extensive knowledge with virtualization technologies as KVM, VMWare, OpenStack etc
Experience in building CI/CD pipelines from git to deployable artifacts
Programming skills, scripting languages & build tools – Bash, Python, PowerShell, Groovy, MSBuild, Ant, Maven
Ability to work well both independently and in diverse teams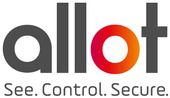 Cyber Security

Hod-Hasharon, IL, USA

500-1000

1996
.
Other devops jobs that might interest you...