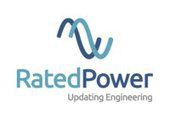 DevOps & AWS Engineer

in

Madrid
Job Description
We are looking for a full-time, DevOps + AWS Engineer, with the ability to work in a challenging, fast-paced environment. You will become part of an integrated and agile team, working directly with Frontend, Backend, QA and Cybersecurity teams.
The candidate will be responsible for
Improving the CI/CD automated pipelines for different projects.
Integrating new functionalities and services in our CI/CD procedures.
Maintain and improve the AWS infrastructure.
Collaborating with the Backend, Frontend, QA & Cybersecurity teams, to frame and tackle new challenges.
Required skills
+2 years of experience working with automated CI/CD pipelines.
AWS Command Line Interface (CLI).
Linux/Bash.
Docker.
Git.
Proactiveness, teamwork, and fast learning.
Desired skills
Java.
Node.
CI/CD tools. E.g: Travis, Jenkins, CircleCI.
Cloud monitoring tools, E.g. Datadog, CloudWatch.
Secure cloud orchestration.
What we offer
Be part of a fast-growing startup.
Product focus.
Great teamwork.
Together we shape the future of renewables, your work will be meaningful and have an impact.
Compensation commensurate with experience.
About us
At RatedPower we are on a mission to accelerate the energy transition by increasing the global solar energy capacity through disrupting and user-friendly cloud-based solutions. We have created pvDesign, a cloud-based software that automates and optimizes the analysis, design, and engineering of photovoltaic plants in all its stages. Only in 2020, our clients have been able to execute an extra 147 projects that they would have been able without pvDesign, totalising 8.82GW installed/year. It's the equivalent to the electricity consumption of 4.5 million households worldwide. This leads to an annual reduction of 6 million tons of CO2 and an annual decrease of 9 million oil barrels.
By merging technology and engineering, we aim to strengthen the renewable energy industry, bringing cost reduction and maximizing the efficiency of solar plant deployment. Our ultimate goal? To accelerate the energy transition by contributing to the proliferation of solar energy worldwide.
Diversity of identity, perspective, and experience makes us stronger. We welcome you to apply to RatedPower regardless of your background, gender, ethnicity, age, orientation or ability.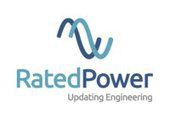 Saa S

Madrid, Spain

11-50

2017
.
Other devops jobs that might interest you...