Filled
This offer is not available anymore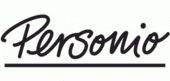 Design Manager - Payroll

in

Madrid
Job Description
The Personio UX community brings together over 30 Product Designers, UX Writers, Service Designers and UX Researchers, each with their own unique mix of skills. We combine empathy, data, and creativity to make engaging and joyful user experiences to ultimately humanise HR into a people-oriented experience.
In 2022, the Payroll UX Team will be growing from 6 designers to a large team of 17 practitioners (plus agencies) spread across four Tribes: Payroll Platform, Payroll Service, Personio Payroll and Payroll Integrations. For this reason, we are looking for a Design Manager to provide leadership and direction to the team as well as establish design excellence within the Payroll design practice.
Working in tandem with other design disciplines and connecting the dots between the product experience and Personio's goal of launching Payroll, our Design Managers will lead a team to design experiences that simplify, humanise and delight our users.

Your role and responsibilities will include:
Build out and lead a team of designers across multiple disciplines: supporting their career growth and development, nurture a safe as well as inclusive space for people (e.g. hiring, team health, diversity and inclusion, design standards). You will be responsible for Product Design, Service Design, Research and Writing.

As part of a growing design management circle, you will step up to drive specific design operations topics like design critiques, onboarding or team performance guiding your teams through moments of ambiguity.

Shape the future of our design practice within Payroll: create a compelling vision of the future and craft the internal narrative that rallies teams to deliver a fluid, user-centric and accessible product.

Collaborate with cross-functional peers, leadership, and stakeholders to make plans, set priorities and deliver impactful projects. Through this collaboration, your team will deliver best-in-class user experiences to lead the Payroll industry in Europe.

Uphold design standards and raise the bar of design within the Domain and across the organisation.

Partner with design leaders and managers across the company to guide and empower their teams.

Enable and advocate for design in all aspects of our day-to-day: from research and planning to accessibility, behavioural economics, brand expression, strategy and more.

Innovate on what human-centred Payroll could be for one of Europe's most ambitious start-ups.
WHAT YOU NEED TO SUCCEED
Design professional with experience building & growing inclusive team environments.

Able to demonstrate defining product design strategy within an organisation, executing tactically in a complex environment and leading a high-performing team.

Human- centred mindset and methodologies to understand your customers, colleagues and employees.

In possession of design craft expertise within interaction design, blueprint UX design processes and ability to arrange unified experiences across devices and throughout the customer journey.

Experience in making design decisions based on evidence through experimentation as well as have guided your teams to solve problems in the best way possible.

Clear and concise communication to explain customer experiences or journeys not only to and for users but internal stakeholders and cross-functional teams
WHY PERSONIO
Aside from our people, culture, and mission, there are a variety of additional benefits that help make Personio a great place to work! Work with us and receive:
Competitive compensation package that includes salary, benefits, and virtual shares
26 days of paid vacation + 2 days off for Christmas and New Year's Eve (because we love what we do, but we also love vacation!)
Annual personal development budget of €1,500 for conferences, courses, books, career coach, etc.
Regular company and team events like Oktoberfest, ski trips, Christmas parties, and more! (COVID permitting)
Beautiful office located in the heart of Madrid
Free English and Spanish language classes
Parental benefit of 10 extra days off in case your child gets sick
Private Health insurance (company level plan): Access to Sanitas plan at a reduced employee cost (€43 for employees, spouse, or children)
Visa and relocation support
Food and public transport subsidy of €68 per month
Discounts across a range of brands so you can save money while shopping at Adidas, LG, Bosch, Apple, Dia, etc.
Find your best way to work with office-led, remote-friendly PersonioFlex! We offer a roughly 50% remote, 50% in-office working framework to suit your needs
Mental health support, as we know that mental wellbeing plays a major role in both our personal and professional success. #PersonioCares
Two Impact days you can use to have an impact on the environment and society. One day is for an individual project and one for a company-wide initiative! #SocialResponsibility
ABOUT US
Being a Personio means being part of something big. It means shaping the future of HR, the future of our company, and at the same time, the future of you. And we're not just one of the fastest-growing B2B SaaS companies in Europe. In October 2021 we raised $270 million in Series E funding, making Personio the fastest-growing and most valuable HR technology company in Europe. With nearly 5,000 customers and a team that has doubled in size in 2021 alone, now is the perfect time to join! We're hiring talented, impact-driven individuals who want to be more than just another employee. Will you be one of them?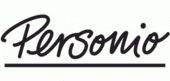 Human Resources

Munich, Germany

201-500 employees

2015
Personio is the all-in-one HR software for small- and medium-sized companies. Based in Munich, Madrid and London, Personio's mission is to make HR processes as transparent and efficient as possible so HR can focus on the most valuable assets in the company: the people. The Personio solution includes human resources, recruiting and payroll and supports all core HR processes every business needs to do. More than 2,000 customers in over 40 countries use Personio.

In 2019, tech consultancy GP Bullhound included Personio in a list of 50 European start-ups set to achieve a billion-dollar valuation over the next two years, giving them 'unicorn' status.




Other ui/ux designer jobs that might interest you...