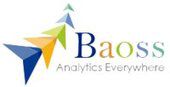 Data Scientist Senior

in

Madrid

or Remote
Job Description
Desde BAOSS estamos en búsqueda activa de perfiles Data Scientist Senior para una gran empresa de Madrid. Para el perfil estamos buscando perfiles con experiencia previa en:
-Experiencia mínima de 5 años con modelos estadísticos y de Machine Learning.
-Conocimiento avanzado de Python aplicado al área de Data Science.
-Experiencia con modelos de Machine Learning: XGBoost, series temporales.
-Experiencia en industrialización de modelos.
-Capacidad para liderar proyectos de datos de forma semiautónoma.
-Tratar con las áreas de negocio para entender, proponer, implementar y explicar soluciones a sus problemas.
-Capacidad de describir y explicar los modelos en inglés.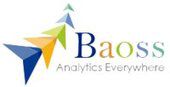 Big Data

Madrid, Spain

50-200

2013
Baoss company page is empty
Add a description and pictures to attract more candidates and boost your employer branding.
Other data engineer jobs that might interest you...