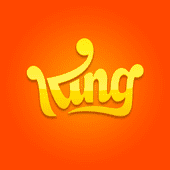 Data Scientist

in

Barcelona
Job Description
As a Data Scientist, you will be part of the Central Data Science team. You will be working with stakeholders across King on ambitious projects aiming to have a direct impact in all our games and business. You'll help us to further understand, model, predict, segment and retain our players and be part of a community of 100+ data science & analytics experts in a fun, dynamic and fast- paced environment.
Specifically, you'll:
Help the team to model the behaviour of our players and how they interact with our games.

Provide development and technical support to the team, for example by:

Coding scientific simulation libraries,

Building and optimising ETLs and data processing workflows

Designing and deploying insightful dashboards and tools for management and other stakeholders.

Explore data and take the initiative to gain valuable insights that could help us improve our player's experience.

Be self- motivated to learn and support the technical development of the team.
SKILLS TO CREATE THRILLS
There is plenty of scope at King for you to learn from your colleagues in the areas where you have less experience, and to share your own skills where you are stronger.
Specific factors that are helpful to excel in this role include:
Business Insight
The ability to understand the problems and issues our games and business wants to solve, and then defining the most appropriate data, analysis or interpretation to lead to the right recommendations and decisions.
Communication:
Designing good ways of communicating, visualising or reporting your results/analysis so they are clear and unambiguous.
Advanced SQL:
The ability to write complex SQL queries to analyse our databases with 300+ million players.
Stats:
Understanding the basics of appropriate statistical or machine learning techniques.
Software engineering skills:
Familiar with collaborative programming (git is a must) and highly skilled in R or Python.
Experience:
Games industry or similarly customer- facing digital businesses. Familiarity with massive data sets and tools to deal with them (BigQuery/AWS/Hadoop etc)
About King
King is a leading interactive entertainment company for the mobile world, with people all around the world playing one or more of our games, including franchises such as Candy Crush, Farm Heroes, Pet Rescue and Bubble Witch.
We have 249 million monthly active users as of fourth quarter 2019 across web, social and mobile platforms. King was acquired by Activision Blizzard Inc. (Nasdaq ATVI) in February 2016 and operates as an independent unit of the
company.
A Great Saga Needs All Sorts of Heroes
Making games is fun. Especially when you do it with people who share the same idea of what makes a good workplace great. We design games for everyone, no matter where they are or who they are, and we employ all sorts of people from all kinds of backgrounds to bring them to life. Truth is, we simply cannot expect diversity in our players and originality in our games without first nurturing it in our people. A great saga needs all sorts of heroes.
Making the World Playful
Making the World Playful is what inspires us to create new experiences and raise the bar. It's what makes King a place where we can all dream bigger, continue to add innovation to our games, broadening the portfolio and exploring new territories in mid- core and casual. We take the art and science of gaming to the next level through our curiosity for the unexplored, passion for games, respect for each other and love for our players – and we're not afraid to have fun along the way. In fact, together with our parent company Activision Blizzard and experts around the world, we believe having fun is good for you. There has never been a better time to join us. We're dreaming bigger and see a world of possibilities ahead. If you share our passion, our values, and our hunger to shape the future, join us in Making the World Playful!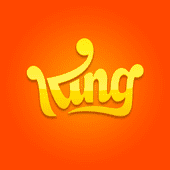 Games

Privately Held

 London, United Kingdom

1001-5000 employees

2003
King is a leading interactive entertainment company for the mobile world, with people all around the world playing one or more of our games.

We have developed more than 200 fun titles, and offer games in over 200 countries and regions. Our franchises include Candy Crush, Farm Heroes, Pet Rescue and Bubble Witch. We have 340 million average monthly unique users, as of second quarter 2015, across web, social and mobile platforms.

At King, we design games with a broad appeal, which allow people to play for a moment, then move on with their day and pick up their game later. Our games are also synchronized across platforms, allowing players to switch seamlessly between devices and platforms and continue their game wherever they left off, so they can play anywhere, any time and on any device. For us, this is encapsulated in the idea of bitesized entertainment.



King has game studios in Stockholm, Bucharest, Malmö, London, Barcelona, Berlin, Singapore, and Seattle, along with offices in San Francisco, Malta, Seoul, Tokyo and Shanghai.


Other data engineer jobs that might interest you...