Filled
This offer is not available anymore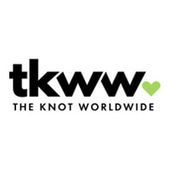 Data Scientist

in

Barcelona
Job Description
Here at The Knot Worldwide, we believe in doing work that matters. In 16 countries around the world, our leading family of brands (The Knot, WeddingWire, Bodas, The Bash, The Bump, How They Asked, Lasting, and more) inspire, inform, and celebrate our communities as they move through life's milestones. From the proposal to creating a home, and starting a family together, we're there for every step of the journey. Our couples and business partners depend on us. They're all in. So are we.
ABOUT THE ROLE AND OUR TEAM:
Our Data Scientists work with stakeholders across all departments within the company. They answer strategic questions and provide insight to internal decision makers ranging from executives and senior management to product managers and team leads. They also work with our product team to develop data driven algorithms that improve features on the website.
The Knot Worldwide is in search of a full-time Data Scientist. As a Data Scientist you will work closely with a product zone, consult on and run experiments, explore opportunities for data products as well as building and implementing those.
RESPONSIBILITIES:
Explore opportunities for data products
Build smarter product solutions for our couples and vendors
Design, plan and analyze experiments for data products and other product features
Answer strategic questions by analyzing behavioral data
Communicate, collaborate and present results to clients within The Knot Worldwide
Explore novel ways to look at our data
SUCCESSFUL DATA SCIENTIST CANDIDATES HAVE:
Master's Degree or Ph.D.
2-3 years of experience
Proficiency in key statistical and machine learning techniques (predictive modeling, classification, clustering, text analytics, recommender systems, data mining methods, forecasting, and other advanced techniques)
Experience with A/B tests and experimentation
Proficiency with R or Python
Familiarity with common Linux command line tasks and version control software like git or svn preferable
Ability to communicate effectively and influence others
Ability to work in a fast paced environment and shift gears quickly
At The Knot Worldwide, we believe you are more than a resume and invite you to go for it, take the leap of faith, and apply for this job if it sparks your passion to join TKWW and make a difference!
WHAT WE LOVE ABOUT YOU:
You Dream Big. You iterate and experiment to drive innovation.
You Love Our Users. You keep our global community at the center of everything you do.
You do the right thing. You strengthen your team through respect, fairness, and inclusion.
You Hustle Every Day. You favor urgency and own your outcomes.
You Win Together. People are at the heart of our success and you play as a team.
BENEFITS & PERKS
Private Health Insurance "CIGNA" paid by the Company.
Subsidies and grants in training and English courses
Currently working 100% from home.
Flexible working hours
Tax relief options for Ticket Restaurant, Ticket Transportation and Daycare.
40€ per month in tickets restaurant
Udemy courses
TYPS: easy APP to ask for salary advance payments in 48h
ANDJOY: great APP for gym lovers (we have up to 50% discount)
Free paid hours: use your paid holidays as hours
Referral bonus: up to 1.300€ bonus if you recommend someone to work with us
Getting married or having a baby? We have a gift for you!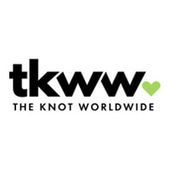 Family Services

Chevy Chase, MD, USA

1,000 - 5,000

2018
In 16 countries around the world, The Knot Worldwide's leading global family of brands inspire, inform and celebrate our communities as they move through life's biggest milestones. From the proposal to the wedding day, creating a home to starting a family together, we're there for them every step of the way.
Other data engineer jobs that might interest you...