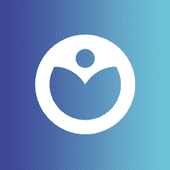 Data Scientist (AI)

in

Madrid
Job Description
At seedtag our mission is to change how online advertising is done. Our technology joins some of the largest online websites with the world's best known brands to create a new way of advertising that is more effective and provides a better user experience for hundreds of millions of users every day.
Founded by two ex-Googlers in 2014, today we proudly count over 130 employees in 8 countries. As we continue our fast paced growth, we are looking for the best software engineers to help us develop our technology and help us change the world of digital advertising together.
Our team faces massive scalability challenges to be able to process millions of requests per minute with very strict timing requirements. Through the use of machine learning algorithms we analyse the content of every page and achieve human-like content understanding to provide the best possible ad contextualization in the industry.
As part of our engineering team you will join a tightly-knit group of extremely talented software engineers, data scientists and product owners who enjoy solving hard problems and work as a team to innovate. We are committed to maintaining a culture where everyone can thrive and find meaning in their work.
As a member of the Data Science team you will contribute to all the ML efforts of the company. You will work on improving our contextualization technology, which analyzes and understands the content of every webpage to create a perfect match between the content and our ads. You will help us develop language-dependent knowledge and find training examples to further develop the quality of our system.
Your responsibilities
you will work on improving our natural language processing systems, expanding it's comprehension capabilities
you will help us develop our brand safety technology, which analyzes articles to ensure that ads are always displayed in a positive context
you will work on the optimization of our real-time price engine to maximize the profit for our publishers
About you
you have at least 3 years of solid experience in data science and machine learning
you have a degree in computer science, engineering, statistics, mathematics, physics or another degree with a strong quantitative component
you understand the theoretical functioning of the main algorithms in ML and you have experience applying these to real problems
you have ample experience with one or more of these machine learning tools: Scikit-learn, Tensorflow, Keras, etc.
you are a proactive person who likes the startup work culture
What we offer you
a fun, dynamic and international work environment
a competitive salary adjusted to your experience
access to a flexible benefits plan (plan de retribución flexible) with restaurant, transportation and kindergarten tickets and discounts on medical insurance
a Macbook Pro with an external screen
a great work location in the heart of Madrid (Gran Via) with food, snacks, great coffee and even an arcade game machine!
the option to work from home/telework and real flexible working hours
the option to follow company-paid English and/or Spanish courses weekly
the chance to participate in many offsite activities and have lots of fun with your colleagues!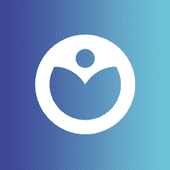 Marketing

Madrid, Spain

50-200

2014
.
Other data engineer jobs that might interest you...