Filled
This offer is not available anymore
Job Description
YouGov is an international research and data, analytics group.
Our mission is to supply a continuous stream of accurate data and insight into what the world thinks so that companies, governments and institutions can better serve the people and communities that sustain them.
We have the best data and the best tools. We continuously challenge conventional approaches to research, and we disrupt our industry to ensure that our clients always get the best solutions.
We are driven by a set of shared values. We are fast, fearless and innovative. We work diligently to get it right. We are guided by accuracy, ethics and proven methodologies. We trust each other and bring these values into everything that we do.
Job Description
You will help build some of the largest and most innovative research data products in the world. YouGov has 20 years of historical survey data including billions of data points across dozens of countries. In this position, you will own how we structure, standardize and process that data internally — so that we can then build cutting edge data products for our external customers.
If you think of yourself as a "data wrangler," or "data architect," this position is a perfect fit for you. This is a position for someone who enjoys optimizing data systems and building them from the ground up.
Responsibilities 
You will have the opportunity to help create the most advanced survey system in the world 
Collect data from various data sources including survey instruments, APIs, and relational databases

Perform exploratory data analysis. 

Assess the effectiveness and accuracy of new data sources and data gathering techniques 

Develop scripts, workflows and ETL pipelines for data pre-processing, cleaning and model inputs. 

Deploy statistical models into production environments, with a focus on accuracy, speed and efficiency. 
Develop and deploy processes and tools to monitor and analyze pipeline performance and data accuracy 
Qualifications
Demonstrated Knowledge and Experience 
2+ continuous years of professional experience as a data engineer or software developer 

Demonstrated experience working cross-functionally with engineering, product and data science teams 
Experience with polling, surveys, and public opinion analysis preferred 
Technical Skills 
Degree in a quantitative field of study 

Must be fluent in Python and SQL  

Experience using tools such as Pandas to manipulate data and draw insights from data sets rapidly 
Experience using workflow management tools such as Airflow 

Familiarity with event-driven workflows, using systems such as Kafka or rabbitmq 

Experience working as a data engineer in a cloud-based environment, using AWS (preferred), GCP or Azure 
Soft Skills 
You're resourceful

You consider yourself to be an excellent "data wrangler"

A drive to learn and master new technologies and techniques

A collaborative mindset
Additional Information
This role can be 100% remote.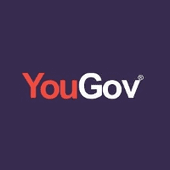 Big Data

London, UK

1,000-5,000

2000
.
Other data engineer jobs that might interest you...