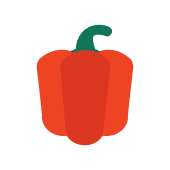 Data Engineer

in

Barcelona

or Remote
Job Description
Founded in 2019, MyRealFood is the first super-app that provides the nutritional quality of food, tracks diet to reach user's health goals, and uses meal plans and a community to help users eat healthier and stay motivated.
4 things about MyRealFood 💚
We are innovating and achieving things that didn't exist before, such as a 👉 Products Scanner that applies AI to detects ingredients, allergens, nutritional information & product scoring, a personalized nutritional plan tailored to macronutrients and calorie requirements automatically, our own community where people motivate each other, or the automatic recipe generation using content-based recommendation models.
Our growth is organic with more than 2.5 million users. All recipes and community posts are User Generated Content (created by the users themselves). This has allowed users to feel part of and be motivated by a community and MyRealFood has grown organically based on the product itself and the content on Instagram (@myrealfood_app) and TikTok (@myrealfood).
We spend our time solving people's real problems. That's why we build by listening to the community so much. And we get messages of love in return 💚
What You'll Do
Growth and maintain the data stack and data platform
Deploy and maintain efficient and reliable data pipelines
Collaborate with all the data colleagues to understand their needs and make it possible within the data platform
Build data expertise for a better data quality and data accesibility
Use best practices around CI/CD, automation, testing, and monitoring of analytics pipelines
Provide data and infrastructure for building and deploying ML models to production.
What We're Looking For
BS degree in Computer Science, Statistics, Physics, Mathematics or related field.
2+ years experience in data analysis focus on Product features. Work experience in large companies or tech companies is preferred.
Strong SQL/NoSQL skills - able to extract, manipulate, transform and analyse large volumes of data with a high level of accuracy.
Strong Python (NumPY, SciPy, Pandas...)
Knowledge of analytics tools like Mixpanel, Amplitude, Flurry, Google Analytics.
Experience working with cloud or on premise Big Data/MPP analytics platforms (e.g. Google BigQuery or AWS Amazon)
Experience working with cloud platforms different services
Experience with ETL maintenance, data quality and validation processes
Experience in Data Modelling
Bonus
Optimizing query performance & costs knowledge
Develop and maintain scalable data platforms
Benefits
WFH and flexible hours. Office in Barcelona if you are interested.
Being part of a dynamic team where your ideas matter.
Health Insurance (Alan)
Salary is dependent on experience.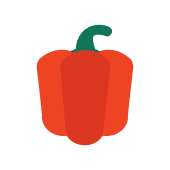 Food Tech

Barcelona, Spain

2-10

2019
.
Other data engineer jobs that might interest you...