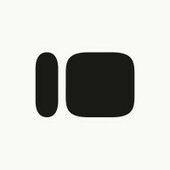 Data Engineer

in

Barcelona

or Remote
Job Description
Hi! Before diving into the job details, let's give you some context on who we are and what to expect when joining the team.
Typeform has seen significant change since it was founded 10 years ago. We're expanding from a small Barcelona-based business to a truly international and remote company. Our vision is a world of more personal business relationships. We believe we can create that world by living our mission: To bring people closer with better conversations.
To do so, we look for people who are curious, ready to own their objectives, and passionate about taking organizations to their next chapter. But we are aware it's not for everyone, our environment is perfect for those willing to become a change agent and roll up their sleeves to build our rocket ship.
About the Team
Different people employ different methods when it comes to making decisions. SWOTs, pros and cons, a coin flip, gut feeling...none of them beat the facts. At Typeform, the Data team is making sure it's easy for data to become our #1 asset.
Typeform's data needs are growing, and we need to find new technical solutions to respond to these needs—fast.
That's where you come in. We're looking for a passionate Data Engineer to design a big data infrastructure for our machine learning projects, a set of APIs to ingest/expose data, and a coordination framework for the whole thing. All this to drive Typeform to the gold standard of data collection.
Do you love diving into data projects? Do you dream in numbers? Do you see problems as challenges? Then come be a part of something big.
About the Role
Our data platform is core to Typeform's business and we've made it the asset it is by working together to build, enable and constantly develop our tools.

Here's what you'll do:

Design, implement, evaluate, and challenge data pipelines to ingest, transform, and store data in real-time and batch mode.
Collect and structure external data to feed our internal services and our product teams to make better data-driven decisions.
Develop tools and frameworks to empower and enable our DS and ML colleagues in their daily work.
Work closer with the ML engineers to deliver ML products into production.
Design, implement and challenge the architecture to support all the previous points.
Understand how data flows within various systems, ensure data integrity and availability, and organize it properly for reporting and analytics.
Work with other departments to meet their data needs, making the info clear for tech experts and newbies alike.
Champion a healthy data culture throughout the organization.
About You
Here's what we're after:
Professional experience as a data engineer building data pipelines and data lakes.
Solid knowledge of Scala or Python programming languages.
Experience building large-scale data pipelines in Spark.
Experience in SQL and data warehouses.
Experience integrating data from multiple sources, including DBs, product tracking, and APIs.
Excitement when your jobs are running like clockwork.
Knowledge about cloud computing platforms such as AWS, Google Cloud or Azure.
A love for getting stuck into juicy problems. The word 'impossible'—given the appropriate time and resources, of course—does not compute.
A collaborative spirit and eagerness to keep growing as a data engineer, you're always ready for new challenges and new technologies.
Proficiency in English and eagerness to work in a multicultural, international environment.
Comfort with a continuous feedback culture.
And here are some things that would be great, but aren't essential:
You've got experience with AWS Redshift or other MPP databases (BigQuery, Vertica, Exasol, etc.). You've got basic DBA skills.
Some technologies and libraries which are nice-to-have but not mandatory are Kafka, K8s, Airflow or Luigi, FastApi, Redis, ArgoCD.
Experience in Machine Learning.
To fulfill our vision (Bring people in) and mission (To bring people closer with better conversations), our 500 remote Typeformers from 55 different countries come together to live up and deliver on that promise.
In addition to being a validation of what we've built, our recent $135 million Series C funding round will fuel us to accelerate our product development, nurture emerging technologies, expand headcount, and deepen strategic partnerships across our platform with this investment.
Why? Simply because 89% of companies say online is their principal customer interaction channel.
Yet, only 34% of companies treat customers as unique individuals.
Are you ready to join us and make a difference?
* Typeform drives hundreds of millions of interactions per year, powering conversational, human-led experiences all over the world. We are proud to be an equal opportunity employer. We celebrate diversity and do not tolerate discrimination and harassment of any kind, regardless of race, colour, ancestry, religion, sex, national origin, sexual orientation, age, citizenship, marital status, disability, gender, gender identity or expression, or veteran status. We believe that by celebrating our differences, we can win together.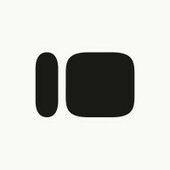 Saa S

Barcelona, Spain

200-500

2012
.
Other data engineer jobs that might interest you...