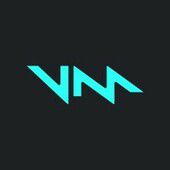 Data Engineer

in

Barcelona

or Remote
Job Description
In the Engineering department, we are looking for a Data Engineer whose mission will be to define and develop the analytics data pipe and ETL processes to support Data Scientists and organization data needs .
What You'll Do:
Work with data scientists and software engineers, to build and integrate the analytics platform
Design and implement efficient data processing workflows incl. data standardization, data quality & governance
Continue to develop custom data processing pipelines and continuously search for ways to improve the technology stack along their increasing scale
Help to scale data platform, data pipelines and ETL pipelines
Measure, analyze and optimize the performance of our data processing pipeline
Be one of the key builders of the "Business Insights platform" that will be used by teams to access reporting, deep dives, and seller insights.
Support designing data dashboards in services as Tableau, Qlik
What You'll Need:
Master's in Computer Science, Engineering or equivalent
4+ years of overall work experience and 2+ years of practical experience on analytical tasks
Experienced with Python
Considerable experience to deal with SQL, large amount of data or SQL-like tools.
Experience on AWS cloud services as S3, RDS, Redshift, Athena, EMR, Data Pipeline...
Ideally also experience with some of the business intelligence and reporting tools as Tableau, Qlik...
Have a passion for working with data and professional experience in data mining, statistical analysis, predictive modeling, and data manipulation.
Willingness to help with data and kpi requirements across organization
A true passion for Voicemod mission, our products, and the company's technology and content nature
A never-ending desire to grow and learn
English professional proficiency level
Extra points:
If you're a natural leader who's always guiding and helping others to give their best
If you're an eGames (or other streaming channels) lover
If you worked with Agile methodologies before and if you have a Lean mindset
If you played with Firebase
If you're a tech visionary who's always reading about and sharing new cool stuff
If you join our team, you'll enjoy…
Flexible working hours.
Possibility of working remotely.
English or Spanish classes.
Private Health Insurance.
Christmas and New Year´s Eve off.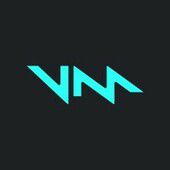 Voicemod company page is empty
Add a description and pictures to attract more candidates and boost your employer branding.
Other data engineer jobs that might interest you...