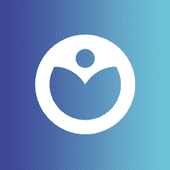 Cybersecurity Engineer

in

Madrid
Job Description
We are offering a Cybersecurity Engineer position to help us become the global contextual advertising leader.
WHO WE ARE
Seedtag is the leading Contextual Advertising Platform. Our proprietary, machine learning-based technology provides human-like understanding of the content in the web, the highest level of brand safety in the industry and unmatched cookieless targeting capabilities.
We engage with the market on both demand and supply side to create, activate and launch high-quality advertising campaigns at scale. We are committed to creating a more beautiful, respectful and engaging way to do advertising.
KEY FIGURES
2014 · Founded by two ex-Googlers
2018 · 16M total turnover & Internationalization & Getting growth
2021 · Fundraising round of 40M€ & +10 countries & +230 Seedtaggers
2022 · Fundraising round of 250M€ + expansion into the U.S market + 400 Seedtaggers
YOUR CHALLENGE
Your main responsibility will be to design, plan and execute our cybersecurity strategy. You will be assessing the use of third parties and tools to ensure that our world class product that reaches hundreds of millions of users every day is also the most secure. You will work side by side with our SRE, engineering, IT and legal teams to ensure well defined and documented practices are in place and used consistently across the organization.
Engage and improve the lifecycle of the services - from inception and design, through development, operation and refinement, adding the necessary security layers before the final deployment.
Deploy, manage, maintain and become owner and operationally responsible of the security posture services and tools, even joining on call rotation if needed, using incident response procedures (operational, application, it and security) and blameless post mortems.
Take a mostly-automated approach and always use anything as a code
Have the mindset of building scalable and robust systems and secure services
Actively collaborate with development teams to adopt a "security by design" approach during the SDLC
Monitor, track and report the security & compliance metrics and KPIs
Assist and support the IT support team in the execution of key projects
Drive and orchestrate security awareness programs across the company
YOU WILL SUCCEED IN THIS ROLE IF YOU:
Have experience in software design and architecture for distributed systems, highlighting TypeScript, NodeJS and Go, and keeping in mind the google architecture framework pillars
Have worked in a devops environment
Have worked in automation development and infrastructure as a code (Terraform + Ansible)
Are proficient in Google Cloud and container-based technologies
Have experience in working and integrating security based tools in GCP portfolio, and other well known in the industry, such SAST, vulnerability scanners and SIEM tools.
Have been working to define and implement the cloud security strategy
Have good verbal and communication skills, also able to explain effectively to technical and non-technical audiences
Have worked with and implementing GRC tooling
Are passionate about learning and discovering
SEEDTAG PERKS
🚀 Key moment to join Seedtag in terms of growth and opportunities
💯 One Seedtag: Work for a month from any of our open offices with travel and stay paid if you're a top performer (think of Brazil, Mexico..., 🏖️)
🍽️🚘 Access to a flexible benefits plan with restaurant, transportation, and kindergarten tickets and discounts on medical insurance
⌛ Real flexible schedule to balance work and personal life. You will be free to choose your work from home and office time.
🏋 Gympass, you will have access to wellness apps with certified psychologists, nutritional plans, on-demand classes and much more.
🇬🇧 🇪🇸 🇫🇷 Optional company-paid English, Spanish and/or French courses
📚 Odilo online school, where you can learn as much as you want
🍻 We love what we do, but we also love having fun. We have many team activities you can join and enjoy with your colleagues!
BENEFITS OF WORKING AT SEEDTAG
Growth: International, highly demanding work environment in one of the fastest growing AdTech companies in Europe. We reject "that's the way it's always been done". In Seedtag you can find an energetic, fresh workplace, multicultural work environment where our members are from different countries in Europe, LATAM, US and so many more!
Impact: The chance to have a direct impact, here you don't work for the sake of working, we all have an impact on seedtag in our own way, rowing in the same direction.
Diversity of methodology and people: Seedtag DNA is unique and highly appreciated by very different types of Seedtagers. We embrace diversity and encourage everyone to seek the best version of themselves and to show who they really are. With a total flexible methodology.
Flexibility: At Seedtag, we trust you, you can work from home, the beach or the office in our hybrid mode .
Are you ready to join the SEEDTAG adventure? Then send us your CV!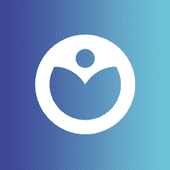 Marketing

Madrid, Spain

50-200

2014
.
Other cybersecurity jobs that might interest you...