Job Description
The Red Hat Consulting Services team is looking for a Cloud Infrastructure and Storage Architect with solid background in cloud infrastructure, virtualization (traditional and K8s-based) and software defined storage to join us in Spain. In this role, you will promote the adoption of Red Hat's solutions at our key enterprise accounts, government agencies, and service provider partners. You'll earn the trust and confidence of our customers' engineering, development, and operations teams by matching their requirements and use cases with the functional capabilities of our solutions. As a Cloud Infrastructure and Storage Architect, you'll have a great opportunity to build on your core base of knowledge and work in a fast-paced environment promoting the adoption of best in class and enterprise standards through Red Hat's portfolio and solutions. You'll work as part of the Red Hat Consulting team that offers more than just technical expertise. You'll serve as a strategic adviser who takes a big picture view of customer organizations, analyses their challenges, and helps to overcome them with comprehensive, cost-effective solutions. As part of our team, you'll help customers quickly and strategically achieve value while building enterprise-wide capabilities through our open technologies and consulting approach. Successful applicants must reside in a country where Red Hat is registered to do business.
What you will do
Contribute to the development of repeatable methodologies and tools designed to scale Red Hat's services capabilities, promote repeated customer engagements, and lower delivery risk
Guide proof of concept and pilot implementations of Red Hat's solutions
Serve as a customer advocate to architect the right solutions
Design, craft, and deliver content that will enable the broader Red Hat organization to sell, service, and support our cloud and infrastructure solutions at scale
Demonstrate creative thinking and position by producing premium whitepapers, webinars, and speeches for industry conferences
Develop and deliver relevant solutions, including workshops, migration tools and guides, reference architectures, and related collateral
What you will bring
Bachelor's degree in computer science or equivalent experience in the IT industry
Prior architecture experience, ideally with focus on cloud technologies and software defined storage solutions for private and public cloud infrastructure and Infrastructure-as-a-Service (IaaS)
Broad and deep technical background in software-defined storage solutions (like Red Hat Storage) and virtualization (traditional and K8s-based); knowledge in Red Hat OpenShift, Automation with Ansible, Red Hat Satellite, and Red Hat OpenStack Platform solutions is a plus
Deep understanding on DevOps adoption (people, process, and technology)
Excellent written and verbal communication skills in Spanish and English, including good customer-facing skills; ability to present to customers and lead customer interactions
Understanding of the open source community
Excellent problem-solving, project management, and planning skills
Excellent time management, decision-making, presentation, social, and organizational skills
Willingness to travel about 25% of the time, following Red Hat's COVID-19 guidelines
Knowledge in Red Hat Enterprise Linux (RHEL) and configuration management and orchestration (e.g., Red Hat Ansible Automation Platform) is a plus
Red Hat Certified Architect (RHCA) certification is a plus
Red Hat Certified Engineer (RHCE) certification, or the ability to get it within a few weeks of the start date, is a plus
#LI-REMOTE #LI-CH1
About Red Hat
Red Hat is the world's leading provider of enterprise open source software solutions, using a community-powered approach to deliver reliable and high-performing Linux, hybrid cloud, container, and Kubernetes technologies. Red Hat helps customers integrate new and existing IT applications, develop cloud-native applications, standardize on our industry-leading operating system, and automate, secure, and manage complex environments. Award-winning support, training, and consulting services make Red Hat a trusted adviser to the Fortune 500. As a strategic partner to cloud providers, system integrators, application vendors, customers, and open source communities, Red Hat can help organizations prepare for the digital future.
Share on your newsfeed
Diversity, Equity & Inclusion at Red Hat
Red Hat's culture is built on the open source principles of transparency, collaboration, and inclusion, where the best ideas can come from anywhere and anyone. When this is realized, it empowers people from diverse backgrounds, perspectives, and experiences to come together to share ideas, challenge the status quo, and drive innovation. Our aspiration is that everyone experiences this culture with equal opportunity and access, and that all voices are not only heard but also celebrated. We hope you will join our celebration, and we welcome and encourage applicants from all the beautiful dimensions of diversity that compose our global village.
Read our complete Statement of Commitment to Diversity, Equity, and Inclusion

COVID-19 Community Standards
Being a Red Hatter means caring for one another and taking steps to protect our colleagues, customers, partners, and communities, even as personal risk tolerances and country regulations vary.
Red Hat continues to support vaccination against COVID-19 as one of the best steps we can take to contribute toward ending the pandemic and to keeping one another, our customers and partners, and our communities safe. Globally, our approach is to comply with vaccination or testing requirements in countries with them.
Read Our COVID-19 Community Standards

Equal Opportunity Policy (EEO)
Red Hat is proud to be an equal opportunity workplace and an affirmative action employer. We review applications for employment without regard to their race, color, religion, sex, sexual orientation, gender identity, national origin, ancestry, citizenship, age, veteran status, genetic information, physical or mental disability, medical condition, marital status, or any other basis prohibited by law.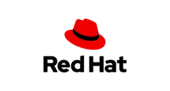 Saa S

Raleigh, NC, USA

10,000+

1993
Red Hat company page is empty
Add a description and pictures to attract more candidates and boost your employer branding.
Other devops jobs that might interest you...