Filled
This offer is not available anymore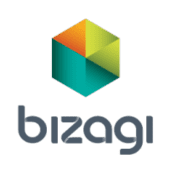 Chief Information Officer - CIO

in

Madrid
Job Description
Description
As a global leader in digital business transformation, Bizagi provides the power to deliver rapid process automation and ignite digital business transformation across the enterprise. Bizagi's digital business platform wraps around existing IT systems, giving organisations the immediate business agility and process orchestration required to compete in the digital economy.
Bizagi is rapidly expanding worldwide and is looking to recruit the best talent in the industry. We are truly passionate about our solutions and the market opportunity, and we are looking for like-minded people to join in our journey.
The Chief Information Officer (CIO) is a key member of the Bizagi Executive Team and will provide thought leadership and execution rigour to a global standard with respect to companywide use of IT, Microsoft Azure Services, business systems and processes; To act as trusted advisor and execution partner to the Executive Leadership Team delivering world class systems and processes to support a Global SaaS company that is scaling rapidly.
Strategic thinking, c-level communication skills (English & Spanish), attention to detail and flawless execution are fundamental for this role.
In this role, you will:
Drive operational excellence in all aspects of IT supporting the business as a whole, but in particular Extranet, Intranet, Sales, Marketing, Legal, Finance, commercial operations and other go to market functions.
The CIO role can be based in Spain or Bogota, Colombia but would need to be strong at virtual stakeholder and team management
Lead a geographically dispersed IT and Business Systems Function, with c. 20 team members, through a period of transformation required to support a rapidly scaling global SaaS business.
Evaluate the needs of the stakeholders utilizing the IT & Business system services systems across the organization
Proactively evaluate areas of weakness in the processes and systems of the company to ensure the needs of the company are satisfied with the right level of security, resilience and scalability.
Design a blueprint of how to build or enable the correct processes and applications across the organization.
Ensure optimum use of Microsoft Azure services internally
Build a world class IT & business system technical capability that employs agile development methodologies to execute the optimum outcomes for the business
Ensure a programmatic approach to deliver 'minimum levels of service to run the business' and also projects to deliver roadmap improvements based on the priorities of the business. Ensure that those priorities are being addressed with the correct business case and solutions implemented successfully.
This role has 18 team members in the function and currently 3 direct reports
When global travel is normalized, some regional & worldwide travel will be required, c. 20% of time
Requirements
The successful candidate will bring a demonstrated record of success in leading IT Functions with a passion for execution and getting things done in a fast-paced, high tech, matrixed environment. Additional attributes include but are not limited to:
Proven experience as CIO or similar leadership role in a global SaaS or product organisation
Excellent knowledge of IT systems and infrastructure, Microsoft services and in particular Azure
BPM tools management (Bizagi preferred).
Background in designing/developing IT systems and planning IT implementation
Solid understanding of data analysis, budgeting and business operations
Superior analytical and problem-solving capabilities
A strong strategic and business mindset
Excellent organizational and leadership skills
Outstanding communication (English and Spanish) and interpersonal abilities
Experience of leading agile business systems development functions and PMO as well as effective management of business as usual services.
BSc/BA in computer science, engineering or relevant field; MSc/MA will be preferred
Benefits
Competitive compensation package + bonus, private medical and share options.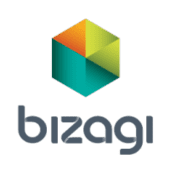 Saa S

Chalfont St Peter, UK

200-500

1989
.
Other cto jobs that might interest you...