Filled
This offer is not available anymore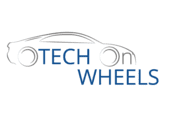 C++ Telematic Software Developer - Automotive

in

Madrid
Job Description
Are you excited about the latest cutting-edge technologies and eager to drive their future development?
If you are, then Technology-On-Wheels SL can offer you a challenging, exciting and rewarding role in a highly innovative, ambitious and progressive company who are involved in truly dynamic sectors of engineering and computer science.
Technology-On-Wheels SL are part of a highly recognised European technology group that combines professionalism, expertise and a proactive approach to what we do, incorporated in an open and modern workplace environment. We collaborate closely with our internationally renowned clients to provide comprehensive and problem solving solutions to wide-ranging projects at the frontiers of science and engineering. Together we work on developing the cutting-edge technologies of "tomorrow" with a specialization and focus on the fields of Automotive, Aeronautics and Aerospace engineering and IT.

YOUR TASKS & RESPONSIBILITIES
To create and implement outstanding C++ and QT software programs in the fields of Connectivity and Telematics for leading clients in the global automotive sector
You will be capable of designing, developing and performing unit testing of the different task fields within a linux-based automotive head unit
You will build and maintain an up-to-date toolchain and have the ability to work with the latest technologies utilised within our challenging and exciting projects
As a team player you'll be willing to share your knowledge and expertise within a motivated team environment and participate in internal and client meetings accordingly.
To prepare comprehensive and well written documentation and project status reports

YOUR QUALIFICATIONS & COMPETENCIES
A degree in Computer Science or similar from a recognised university is essential
Possess excellent knowledge of C++ and QT development, ideally in the automotive industry
Have sound working knowledge with some, or all of the following tools: JIRA, ELVIS, Jenkins / BCI, GIT / Gerrit / Github, Diagnostic Log & Trace, Ethernet, SomeIP, CommonAPI
Possess a strong desire to develop innovative solutions and new technologies of the future
Be a team player with well-developed communication and influencing skills
Fluency in English, both written and oral is a prerequisite
Your ability to speak or write German easily and accurately would be advantageous

WHAT WE CAN OFFER YOU
At Technology-On-Wheels SL we offer a permanent role with flexible working hours and individually tailored and performance based remuneration. Along with our flat management structures and an open door approach, you will receive an extensive induction and mentoring program whereby you will be encouraged to develop your ideas and be recognized for your work as a valued team member. Also whilst working with the latest tools and technology we will encourage and support you to learn other languages to give you the confidence and ability to work in an international environment in Germany and Spain.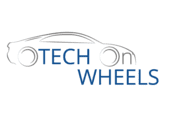 Saa S

Tres Cantos, Madrid, Spain

11-50

2016
.
Other software engineer jobs that might interest you...