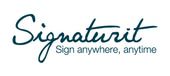 Back-end Engineer

in

Barcelona

or Remote
Job Description
Considering the current circumstances due to COVID-19, we want our candidates to know that our Recruitment Processes are still active and working 100% remotely:
- Screenings and interviews are done through videocalls.
- We send our technical test through Signaturit.
- The Offer: we send the document to be signed with full legal coverage with Signaturit.
"People who are crazy enough to think they can change the world, are the ones who do." – Rob Siltanen
What we'd need...
We are looking for a talented Backend Developer to join our awesome product development team!
You will be surrounded by the latest technologies like AWS, Docker, Blockchain, Machine Learning, Cryptography; work with TDD, BDD, DDD, Microservices, among others; and will be part of a team that is always looking for innovation.
Some of your responsibilities will be...
Product development mainly in PHP/Typescript
Helping to shape functional and technological decisions in a truly collaborative agile environment.
Being part of the entire application lifecycle building outstanding code, promoting out of the box solutions and better practices (CI, CD, testing and architecture).
Build scalable and maintainable code, keeping high quality standards.
This is you
Understanding and experience with object oriented programming (Java, PHP, Ruby, Python, etc) and Relational databases.
Experience building server side applications.
Understanding and experience working with coding best practices such as TDD, DDD.
Solid understanding of core concepts with GIT
DevOps culture, including experience with AWS services
These are not mandatory, but if you have them, we'd be very happy :)
Experience working with Encryption services
Passion for being a software craftsman
You will be our ideal candidate if you are...
Honest, reliable, hard-working and you have a growth mindset.
Technically savvy: you know the ins and outs of all digital tools you use and you quickly understand and become an expert on any new tools you need to use.
Very well organized: you are able to prioritize, you keep yourself focused and you always pay attention to detail.
You like experimentation and you are always looking for better ways to get things done.
A good team player, resolutive and proactive. You don't need hand-holding to get things done.
A strong executioner, and someone who understands and agrees with the quote: "Plans are useless but planning is indispensable" (by Dwight D. Eisenhower).
You are motivated by challenges, and you don't get easily overwhelmed when there are lots of things to do.
Smart and fast-learner, but humble enough to give and accept constructive feedback.
Someone who always puts the team and company goals before his/her own professional goals.
Passionate about the continuous improvement of processes, as well as excellence-oriented.
What we offer:
And the most important… You will develop yourself in the best environment possible, full of talented but humble Signabuddies!
We're looking forward to meeting you! :D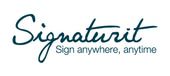 Saa S

Barcelona, Spain

50-200

2013
Signaturit company page is empty
Add a description and pictures to attract more candidates and boost your employer branding.
Other backend developer jobs that might interest you...