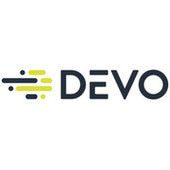 Job Description
Devo, the cloud-native logging and security analytics company, empowers security and operations teams to maximize the value of all their data. Only the Devo platform delivers the powerful combination of real-time visibility, high-performance analytics, scalability, multitenancy, and low TCO crucial for monitoring and securing business operations as enterprises accelerate their shift to the cloud. Devo is proud to be recognized as a Great Place to Work®.
Headquartered in Cambridge, Mass., Devo is backed by Insight Partners, Georgian, and Bessemer Venture Partners. Learn more at www.devo.com.
As a Senior and seasoned Agile Coach you will partner with several SMEs within IT, business product teams and functional areas across multiple sites and large-scale teams. The selected candidate will have an impact for driving aspects of the agile transformation.
Responsibilities:

Own, advocate, and coach existing and new teams on Agile methodology and scrum practices, multiple teams in parallel if needed.
Coach and mentor Scrum Masters, Product Owners and Developers with regards to the application of Agile practices
Guides teams in the adoption of Agile software development practices (writing user stories, release schedules and integration planning, scrum meetings, velocity and capacity planning).
Regularly assess the Agile and Scrum maturity of the teams through retrospectives, metrics and coach the team to higher levels of maturity, at a pace that is sustainable and comfortable for the team
Influences strategic as well as tactical decisions through advice, counsel or provided services which directly impact the business of software delivery.
Provide real time feedback to the methodology team based on experiences with software delivery teams
Creates high-quality training materials and videos related to processes and Agile practices
Be a change agent and foster a learn by doing environment
Persuade and influence others through strong and comprehensive communication and diplomacy skills
Provides support for development of a sustainable Agile Center of Excellence and internal Agile Communities of Practice.
Identify and coach internal champions and develop Agile Working Groups
Drive agile transformation initiatives serving in a consultant and coaching capacity.
Provides in-depth and sophisticated analysis with interpretive thinking to define problems, develop innovative solutions and communicate risk and impacts
Effectively and strategically collaborate with business and technology groups on technology definition and delivery
Strong people leadership, ability to form effective teams, assess talent, develop people, coach, mentor, and course-correct
Foster and champion innovative technology solutions to solve complex business problem as part of a product model – emulate the "test and learn" philosophy
Qualifications:

Desirable experience with LeSS framework, NEXUS or any other agile scaled frameworks
Must be an experienced individual who has previously served as Agile coach on highly distributed team(s); experience leading Agile or Scrum adoption in the past and has experience in software delivery methodologies.
Candidates will be recognized as a subject matter expert who is comfortable practicing and coaching agility culture and mindset.
Provide leadership and technical expertise to teams in broad technical areas: systems analysis, software design, software development, quality assurance, performance characterization and release engineering.
Certifications Required - PMI-ACP (Agile Certified Professional) or Professional Scrum Master (PSMI-II) or similar certification. Desirable additional Scrum.org certifications.
Kanban certifications Required: TKP, KSD and KSI. Desirable Kanban Maturity Model.
Minimum of 7 to 10 years of experience as a Scrum Master and/or Agile Coach
Experience working within Agile Software Delivery environments and driving organization through transformational changes.
Experience scaling agile to a product line and organization with a lean or agile approach while meeting the controls needed in a SaaS-based business.
Experience with one or more agile tools (such as Jira, RTC, Rally or Version One) and agile frameworks (Kanban, scrum, lean etc.)
Knowledge and experiences with agile techniques, processes and tools that enable the rapid definition, design, build, integration and test of fully working code
Experience leading training sessions and/or workshops
Experience working with senior executives and proven ability to effectively communicate and influence senior executives in decisions critical to adoption and implementation of Agile practice.
Possesses a comprehensive understanding of how each area (i.e., architecture, deployment, design) collectively integrates to contribute towards achieving business objectives.
Excellent interpersonal communication and facilitation skills and proven ability to work with diverse personality types.
Ability to facilitate discussion and facilitate alternatives or different approaches; must be able to be a voice of reason and authority.
Excellent skills and knowledge situational awareness, conflict resolution, continual improvement, empowerment, and increasing transparency
Preferred – Experience creating training presentations and/or videos
Preferred – Spanish speaking and translation





Devo does not discriminate on the basis of race, color, national origin, religion, gender, age, veteran status, sexual orientation, marital status or disability (in compliance with the Americans with Disabilities Act) with respect to employment opportunities.
"Devo is committed to creating a welcoming culture that is not only grounded in teamwork and customer success but is fair and equitable for everyone." Marc van Zadelhoff, CEO
At Devo, diversity and inclusion means more than treating employees well and making them feel welcome. It is a commitment to hiring people who bring different insights because of their unique perspectives, ways of thinking, and prior experiences.
We intend to continue hiring great people and protecting our culture so everyone can be themselves and speak their minds. That way Devo will always be a place filled with purpose, energy, hard work, thoughtfulness, and respect.
To All Agencies: Please, no phone calls or emails to any employee of Devo outside of the Talent Acquisition team. Devo's policy is to only accept resumes from agencies via the Devo Agency Portal. Agencies must have a valid fee agreement in place and they must have been assigned the specific requisition to which they submit resumes, by the Talent Acquisition team. Any resume submitted outside of this process will be deemed the sole property of Devo and in the event a candidate is submitted outside of this policy is hired, no fee or payment of any kind will be paid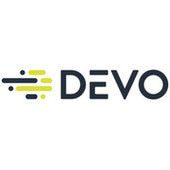 Big Data

Cambridge, MA, USA

200-500

2011
.
Other operations jobs that might interest you...