ENIDE
1 job offer at ENIDE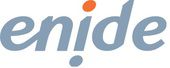 Research & Development

Barcelona, Spain

2-10

2011
Digital solutions and business innovation for enhanced mobility.

ENIDE is an SME providing business technological innovation to sustainable mobility, logistics and smart technologies. We are based in Barcelona, one of the first smart cities in Europe.

ENIDE works on business innovation and digital solutions to meet the challenges of sustainability. Applying advanced technology to R&D projects, our highly skilled team offers a rich combination of technical knowledge, project management capabilities and practical experience. We drive success from end to end.
Tech Stack
Java
Eclipse
AWS
IntelliJ
ENIDE job offers in Barcelona