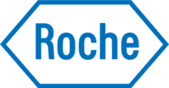 UX Principal Designer

in

Barcelona
Job Description
Sant Cugat del Vallès, Barcelona, Spain
Roche Diagnostics Global Customer Experience and Solution Design Team (CXSD team) is looking for a passionate UX Principal Designer to redefine Roche User Interface and Product design and transform the Healthcare industry for the better. At CXSD you will join an international group of designers that serve our purpose to bring the voice of customers to the core of Roche Diagnostics decisions by designing and enabling a seamless patient-centric experience across our portfolio of products and services. You'll be part of building design maturity for Roche with peers who are passionate, energetic and caring in a connected, multicultural, highly motivated team.
About the role
As a UX Principal Designer you will be leading the User Experience and User Interface Design to reimagine the software and web services for laboratories and hospitals with the goal of getting diagnoses to doctors and patients with speed and accuracy.
Responsibilities:
Be the voice of Roche users, customers and patients in every product conversation

Create and facilitate workshops with the product teams to gather system-level information and to coordinate the design deliverables

Work together with business teams, medical and development teams to build world-class software applications and solutions

Leading all the different phases of the product design from ideation to prototyping to testing and development handoff

Closely collaborate with the Design System Lead and Roche design community to continuously improve the design system language and its applications

Advocate for accessibility, quality and usability for end-users

Provide guidance and mentorship to more junior designers supporting them on professional development, output and productivity

Create content to support thought leadership initiatives
About you:
Excellent knowledge of Figma, components libraries, prototyping

Strong abilities in user centered design process, interaction design, visual design (service design is a plus)

Solid experience of how the user interface should scale across different applications, platforms, resolutions, context of use

Strong grasp of design system applications and shared design libraries

Passion for planning, moderating and analyzing remote and in person usability studies

Experience in creating, facilitating and analyzing workshops and co-design sessions with customers and stakeholders

Profound experience in bringing to market software applications and online services

Coaching skills as you will play a role in developing more junior designers on projects that require in-depth knowledge of specific domains and skill development

Excellent presentation skills and ability to communicate know-how, experiences, ideas, solutions and deliverables effectively and persuasively

Expertise in front-end technologies (HTML/CSS, Javascript, WebComponents) and frameworks (e.g. Angular, React, Vue) are a strong plus

Fluency in English. Other languages are always a plus.

We are looking forward to receiving your CV and portfolio.

Why join:
At Roche people drive our business and are a top priority. Because we realize each person has different personal requirements, we strive to provide a complete benefits / relocation package that is competitive and, more importantly, meets the diverse needs of our people and their families.
Who we are
At Roche, more than 100,000 people across 100 countries are pushing back the frontiers of healthcare. Working together, we've become one of the world's leading research-focused healthcare groups. Our success is built on innovation, curiosity and diversity.
Roche is an Equal Opportunity Employer.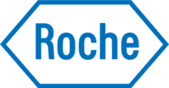 Healthcare

Public

Basel

100.000

1896
Our commitment

For more than 40 years. Roche Diabetes Care is pioneering innovative diabetes technologies and services. Being a global leader in integrated diabetes management, more than 5,000 employees in over 100 markets worldwide aim every day to help people with diabetes and those at risk to experience true relief from the daily therapy routines. We are dedicated to advancing how care is being provided and to achieve this, we collaborate with caregivers healthcare providers and payers worldwide to drive optimal management of this complex condition and contribute to building sustainable care structures.

Personalized diabetes management

At Roche Diabetes Care we believe that a collaborative, integrated and personalized approach is needed to determine the optimal therapy for each person with diabetes or at risk of developing the disease. It is equally important for us to spark lifestyle changes, encourage motivation and determine opportunities that will enable patients to reach the individual health goals by spending more time in range.

Under the brand Accu-Chek and in collaboration with partners. Roche Diabetes Care creates value by providing integrated solutions to monitor glucose levels, deliver insulin and track as well as contextualize relevant data points to contribute to a successful therapy. By establishing an open ecosystem, connecting devices and digital solutions, Roche Diabetes Care will help to enable personalized diabetes management which will thus help improve therapy outcomes.

By driving digital health in an open ecosystem and offering integrated diabetes management solutions and services, we are aiming to shape the way diabetes care is being provided now and in the future.


Other ui/ux designer jobs that might interest you...