Factorial
3 ofertas de empleo en Factorial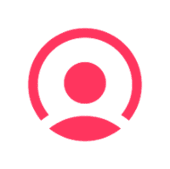 Human Resources

Barcelona, Spain

50-200

2016
Discover everything that Factorial has to offer for improving the management of your business and your employees:

- Quickly and easily manage your employees' holidays and absences

- Easily manage your employee's hours and know how much time each one works

- Every company and employee documentation in your document management

- A customized space for every employee from where they can manage all their personal information, documents, holidays and other features

- Generate customized reports based on your company data and make better decisions about your workforce and your business

- Assign different managers to your employees and automatically generate your organizational chart

All your HR processes in a single place!

Boost your HR management!

Sign up and start improving the Human Resources management of your business with Factorial.

Stack Tecnológico
React
Ruby on Rails
Product Design
Team Leadership
Team Management
CRM
CI/CD
B2B
React Native
Visual Design
Ofertas de empleo de Factorial en Barcelona