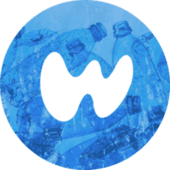 Senior Product Designer

in

Barcelona

or Remote
Job Description
Whisbi's Live Engagement Platform helps brands maximize website value and convert more web visitors into customers by engaging & guiding them at every step of the customer journey. Our platform combines, live video, chat, voice, web/content sharing, and chatbot. We are transforming Digital Sales & Marketing through differentiating online customer experiences that improve Live Engagement and increase sales conversion. Whisbi has been shortening sales cycles for large enterprises for over ten years, by delivering Live Engagement solutions that engage customers in the exact moment a sales decision occurs.
Our customers are global companies in Telco, Auto, Insurance, and Retail, who want to create winning omnichannel customer experiences online. Whisbi's all-in-one, software-as-a-service allows Marketers to add a layer of interactivity and personalization to their websites and online marketing campaigns while enabling Sales and E-Commerce executives to increase their conversion rate quicker and more efficiently than ever before.
To cut to the chase, this is what we do:
About the team

The Whisbi product team is experienced and experience-driven. We combine strategic viewpoints with tactical executions by working with a customer development process that emphasizes field-validated problems and customer-tested solutions. Rapid prototyping and continuous iteration are core activities.
You'll be joining a growing team whose roles include product design, customer development, and product management. Team members share strong learning skills and an aggressive approach to shipping results frequently.
What you'll be doing on the team:
In one month you will
Learn about customer needs with the help of our customer success, global training, and implementation teams.
Understand real customer problems and validate solutions, by working directly with another product designer in the field.
Own the design process for one team, collaborating with one product manager, one customer advocate, and three engineers to ship customer value.
Collaborate with a customer development manager to establish experience priorities.
Contribute navigational or interaction improvements to ensure consistent simplicity expands across our services.
Write concise analyses of customer problems and turn them into potential solutions.
Rapid prototype a potential solution and field test it.
Run usability tests and establish performance metrics for an existing experience.
Own the successful delivery of weekly UX results updates.
By month 3 you will
Expand your role and lead two teams, collaborating with three additional engineers, another product designer, and another product manager.
Become an expert on Whisbi's customers and their needs.
Independently organize and run customer interviews and usability tests.
Be the reference point for user experience methodology.
Contribute major improvements to the product.
Work with engineers to ensure what we ship meets your high standards of simplicity and delight.
Hold the team accountable for building the right thing by setting measurable objectives and sharing learnings.
Ship a lot of product improvements and features using the 'good, better, best' framework
By month 6 you will
Own the success of your teams by helping to set and achieve quarterly objectives.
Outpace the market with product experiences and features founded on true insight and customer collaboration.
Demonstrate your expertise on Whisbi's customers and how you've solved their problems by presenting at regular All Hands.
Impact Whisbi's growth substantially through your amazing work.
About you and what type of skills you will need:
You understand experiences across a wide range of devices (desktop, mobile web, mobile apps) and are able to demonstrate matured user experience methodology.
You are positive, creative, curious, and aren't afraid to ask a lot of questions.
Collaboration is exciting to you and you enjoy understanding the perspectives of others.
You know how to manage expectations and make trade-offs to reach objectives.
You strive for clarity and simplicity and break down problems into small parts.
You are able to communicate effectively with internal and external stakeholders at all levels.
You are a confident presenter.
You are dedicated to your craft and want to work with a team that kicks ass every day.
You can take candid feedback well and are looking to grow your skillset.
You are detail-oriented and organized.
You love listening to customers, discovering easier ways to do things, and getting hands-on to validate your assumptions.
About us
We can offer you a great culture and the following perks:
Competitive salary
Flexible compensation plan with tax-free benefits
Career progression opportunities
Flexible schedule
Fully remote work options - but we also have an amazing co-working space and terrace in the city center of Barcelona
Free Coffee & beer
Gym sponsorship
23 days holiday + extra Whisbi days
Yoga classes
Online language classes
International & multicultural environment
Fun environment & team: company events, celebrations, etc.
Follow us on Instagram and see what we are up to or have a look at Glassdoor to see what it's like to work at Whisbi!
We are an equal opportunity employer and value diversity at our company. We do not discriminate on the basis of race, religion, color, national origin, gender, sexual orientation, age, marital status, veteran status, or disability status.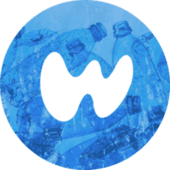 Saa S

Barcelona, Spain

50-200

2008
.
Other ui/ux designer jobs that might interest you...