Filled
This offer is not available anymore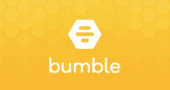 Senior PHP Engineer

in

Barcelona
Job Description
We strongly encourage people of colour, lesbian, gay, bisexual, transgender, queer and non-binary people, veterans, parents, and individuals with disabilities to apply. Bumble is an equal opportunity employer and welcomes everyone to our team. If you need reasonable adjustments at any point in the application or interview process, please let us know.
In your application, please feel free to note which pronouns you use (For example - she/her/hers, he/him/his, they/them/theirs, etc).
Bumble is seeking an expert PHP Engineer to help in the ongoing development of our large-scale mobile and web applications backend. This role will be focused on backend coding and database design. Millions of our users will see the results of your work every day, so we pay special attention to the performance and reliability of our system.
ACCOUNTABILITIES
Participate in a creation of a very large scale backend API (PHP/MySQL/NoSQL, millions of active users, thousands of servers, over 50k requests per seconds for PHP backend) and see the results of your efforts in a matter of days
Optimise backend code, look for bottlenecks and, as and when necessary, implement visualisation and monitoring systems
Suggest and implement high-tech, innovative solutions
Proactively communicate with colleagues to refine application design
Actively participate in the whole process of development, from initial design to deployment and support
Write backend code and design databases (no client-side coding required)
REQUIRED SKILLS AND KNOWLEDGE
Proven backend development experience
Computer Science/Tech related degree is highly desirable.
Experience in JVM languages is a bonus, especially building Service-oriented architecture
Words like caching, sharding, replication, reliability are familiar to you or you should be able to learn them quickly
Strong will to learn new stuff
Knowledge of *nix console environment
Understanding how to optimise and fine-tune backend application that uses MySQL or other external data sources
Experience in relational databases and SQL, preferably MySQL
Excellent knowledge of PHP, weak and strong points of this language
BENEFITS
Employee Incentive Plan (EIP)
English language classes
Latest equipment
Relevant conference & events tickets
24 working days of holidays
Mental health support
Private Dental Insurance
Private Medical Insurance (PMI)
£2,000 annual personal learning & development budget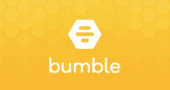 Saa S

Austin, TX, USA

500-1,000
.
Other backend developer jobs that might interest you...