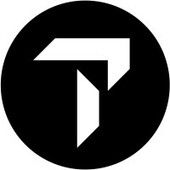 Scrum Master

in

Barcelona
Job Description
Travelport is a place of opportunity. It's our incredible team that makes our company great – our people drive our winning culture.
We're hiring! Exciting opportunity for a dedicated Scrum Master to join our 2 team. You will have the opportunity to work in a company that truly values and invests in Agile, respects the role of Scrum Master and provides a real career path for growth and development!
What's Travelport?
Travelport is a worldwide travel retail platform. Our next-generation marketplace connects buyers and sellers that share our passion for delivering exceptional travel experiences. Unconflicted and independent, we are reinventing a simpler future for travel's complex ecosystem.
What does a great Scrum Master do?
The Scrum Master is a servant leader who enables teams to self-organize, self-manage, and deliver via effective Lean-Agile practices. As a Scrum Master at Travelport, you will support multiple Scrum Teams and their Product Owners, by leading and coaching them in both Agile and Scrum values, helping them to continue to deliver amazing technical products to our customers.
Responsibilities:
Facilitate Progress Toward Team Goals – Continuously challenge the old norms of development to improve performance in the areas of quality, predictability, flow, and velocity.
Continuous Improvement – Help the team improve and take responsibility for their actions. Teach problem-solving techniques and help the team become better problem-solvers for themselves.
Team Self-Management/Cross-Functionality - Coach the team members in self-management and cross-functionality.
Estimation - Guide the team in establishing normalized estimates and help the team understand how to estimate their work.
Support the Product Owner - Help and coach the Product Owner in their efforts to manage the backlog and guide the team while facilitating a healthy team dynamic with respect to priorities and scope.
Help Build a High-Performance Team - Help the team manage interpersonal conflicts, challenges, and opportunities for growth. Escalate to management if/when internal team processes have failed to resolve the issue.
Communication - Communicate effectively across all parts of the enterprise, including with senior leadership. Represent the team in the Scrum of Scrums and coordinate with other teams.
Scrum Ceremonies - Ensure that all Scrum events take place and are positive, productive, and kept within the timebox.
Agile Release Train (ART) Ceremonies - Facilitate preparation and readiness for ART events including Program Increment (PI) Planning, System Demos, and Inspect and Adapt.
Impediments - Help the Scrum Team avoid and remove impediments to their progress.
Reporting - Create a variety of reports using effective business language to highlight successes, challenges and issues within each iteration and end of PI.
Support the Release Train Engineer with cross-team impediments, dependency management, and general communication.
Participate in our Agile Community of Practice - Working with our Agile community of practice to guide, support and further enhance the understanding of agile within the company
Who would prosper in this role?
Certified Scrum Master (CSM), Professional Scrum Master (PSM I) or SAFe (Scaled Agile Framework) Scrum Master (SSM) certification required.
3+ years' experience in a dedicated Scrum Master role in a software development environment is essential
Experience working with multiple Scrum Teams in a variety of different contexts (different team sizes, different organizations, diverse cultures, co-located vs. distributed, etc.)
Knowledge of numerous well documented patterns and techniques for filling in the intentional gaps left in Scrum (retrospective formats, handling bugs, tech debt, etc.)
Knowledge of other approaches used in teams, such as XP, Kanban, etc.
Knowledge and/or experience with widely successful Agile techniques: User Stories, ATDD (Acceptance Test Driven Development), TDD, Continuous Integration, Continuous Testing, Pairing, Automated Testing, Agile Games.
As we evolve and grow as a business, so will you.
You will thrive within an inclusive and diverse workplace where you are encouraged to think differently, and have the courage, confidence & ambition to challenge what's been done before, and be bold to win!
These are just a few of our employee's favourite benefits/perks…
We are offering a very competitive remuneration package including annual bonus, very generous holiday allowance, private medical insurance, pension + more.
Hybrid working arrangements are in place for all of our employees (2 days in our very nice D2 offices).
Interested? We'd love for you to get in touch! *
*Please note that if your application is progressed, you may be asked to complete a self-recorded video interview, at a time that works best for you. This is your chance to bring your skills & experience to life in your own words and style. Ensure you keep an eye on your junk folder just in case our invitation finds its way there.
We are an equal opportunities employer and will consider all qualified applicants purely on their skills and abilities. We will ensure that individuals with disabilities are provided reasonable accommodation to participate in the job application or interview process, to perform crucial job functions, and to receive other benefits and privileges of employment. Please contact us to request accommodation, if needed.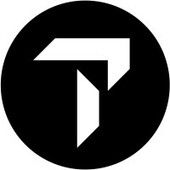 Tourism

Langley, UK

1,000 - 5,000

1971
.
Other operations jobs that might interest you...