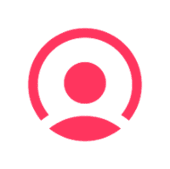 Product Manager – Finance Expenses Team

in

Barcelona

or Remote
Job Description
Hi! 👋
At Factorial we're looking for a Product Manager (open to Mid or Senior) to help us take the Finance Product Team to the next level 🚀 If you have a passion for fintech and a track record of delivering successful products, we want to hear from you!
Our Mission
To help small and medium companies automate HR workflows, centralize people data and make better business decisions. Currently serves thousands of customers in over 60 countries all over the world and across industries, it has built a super talented team of over +400 people in its headquarters in sunny Barcelona 🌞
The Role
We are looking for a mid/senior Product Manager with a passion for fintech to lead of one our squads in the Finance Domain. The ideal person for the role will have a proven track record of success in product management and a deep understanding of the financial technology landscape.
The role requires full ownership of your area, a self-starter attitude, dealing with uncertainty, and combining a strategic product mindset with a focus on execution and urgency. If you feel as if you belong in a product-first company, want to work with a world-class team of designers and developers, and deliver the future of B2B software, we should talk!
You have the chance to work remotely if you want or to come to our Barcelona office. The schedule is flexible to adapt to your needs. We see each other once every quarter in Barcelona.

What will you be doing?
As a Product Manager at Factorial, you own your product area, you define the product roadmap, and you lead the product execution — collaborating closely with the Engineering, Design, and Data teams to achieve all of this.
You'll be part of a larger product team, working closely with our customers and cross-functional teams to understand the world of HR amongst the diverse landscape of companies and spot opportunities to deliver them value. You likely are a good fit if you:
Have +3 years of experience in product management.
Proven experience launching successful SaaS products and bringing them to market.
Have a good understanding of product-level decision-making.
Are able to define and implement product vision and strategy for your squad, work with metrics, gather and refine customer insights and prioritize initiatives that impact the business and bring value to our customers.
Collaborate with cross-functional teams, including engineering, design, and marketing, to bring products to market on time and within budget.
Conduct market research and competitor analysis to identify new product opportunities and areas for improvement
Are passionate about digital products and how people interact with them.
Have experience with third-party integration.
Actively find ways to improve processes and results through detailed interactions, even if they're outside of your comfort zone.
Can deal with uncertainty, find problems worth solving and make plans to execute solutions.
You have strong communication skills, and you can fluently speak and write in English.
Care about the finest details in the products you create, specifically in regard to dealing with abstract concepts with the intent to make them simpler.
Understand the importance of visual design and delivery of polished products.
Extra points if:
You have worked on B2B (or B2B2C) fintech products.
You have a strong understanding of the financial technology landscape, including payments, lending, and banking.

Perks of being part of our team 😏
We allocate 1.000€ per year for each team member to spend on any learning material 📖
High growth, multicultural and friendly environment 🤝🏽
Flexible schedules!
Full remote flexibility 🏠
Language classes with Yolk Academy & Factorial Language exchange
And when at the office:
Syra discounts
Breakfast and organic fruit
Free caffeine and teinee
Pet-Friendly work environment 🐶
Want to know more about us? We #betonpeople 💗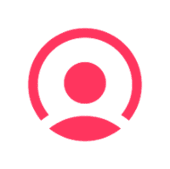 Human Resources

Barcelona, Spain

50-200

2016
Discover everything that Factorial has to offer for improving the management of your business and your employees:

- Quickly and easily manage your employees' holidays and absences

- Easily manage your employee's hours and know how much time each one works

- Every company and employee documentation in your document management

- A customized space for every employee from where they can manage all their personal information, documents, holidays and other features

- Generate customized reports based on your company data and make better decisions about your workforce and your business

- Assign different managers to your employees and automatically generate your organizational chart

All your HR processes in a single place!

Boost your HR management!

Sign up and start improving the Human Resources management of your business with Factorial.

Other product manager jobs that might interest you...