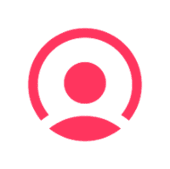 Senior/Staff Engineer - Finance team

en

Barcelona

o en remoto

Lugar de trabajo

En remoto
Descripción de la oferta
Hello! 👋🏽
At Factorial we're looking for a new Mid/Senior Software Engineer to help us boost the company to the next level. Ready to be part of the challenge? 🚀
The Role:
We are looking for our next Mid/Senior Software Engineer to join our Engineering team.
What will you be doing:
As Factorial continues scaling our mission of boosting the next generation of people-first SMB's, we're hiring Mid and Senior Software Engineers to scale our Engineering team from almost 80 to 120 engineers in the following 3 months. We provide organisations around the globe with the best tools, information and knowledge to help their people succeed.
We are not looking for a long list of skills and technologies. Our stack is Ruby on Rails for the backend and React/React-native for the clients, but it's not mandatory to be proficient on those (most of the team came with other areas of expertise which is very enriching). We believe that someone who has good aptitudes and is hungry for learning is what works best. If you feel more comfortable in one part rather than the other, you can check the different teams we have here and find which is the one that fits you best.
If you're looking for a new challenge in a people-first company without depending on your location, keep reading to know what are we looking for!
About YOU
You are a team player: You are comfortable helping your team mates, sharing your knowledge, reviewing their code and asking for reviews of your own.
You are focused on quality: You write good code, with tests. You understand that spending time doing QA helps us deliver rock solid functionality and you are not afraid of doing QA.
You have a user-centric mindset: You know that the only reason we write code is to help the users of Factorial to perform their tasks.
You like relaxed and fun environments: We work hard and we are committed to Factorial users but we do that in a fun and relaxed atmosphere. We don't take ourselves too much seriously.
You are a learner: you want to improve your skills not only in the engineering field but across any other areas.
You are an owner: You like proposing new hypotheses and be responsible for building, deploying and validating them.
You love understanding: Breaking down complex problems into basic and shareable elements and you have evolved concrete implementations to abstractions before.
You are a polyglot developer: You have experience in several coding languages (especially for backend development), CI/CD tools and cloud technologies.
You are a mentor: You love to share your experience and expertise to help others grow.
At Factorial we don't evaluate you by the years of experience you have, we evaluate your knowledge and skills. How are we doing it? We have a Career Path with a rubric framework where we define what is expected for each experience level and skill we're evaluating. This framework will allow you to know at which level you're right now and what do you need to continue growing in the company.
As we love transparency (it's one of our hiring values), our Career Path includes the salaries for each level and we share it during the first interview to make sure we're aligned. We're considering for this role Mid and Senior levels and the gross annual salary is 42.500 € for Mid Engineers and 60.000€ for Senior ones.
We're a remote-friendly company so you can apply from anywhere in the world and English is our official language so this is the only one you need to succeed at Factorial!
What will YOU be doing?
You will start the onboarding with a buddy that will guide you through some non-critical tasks to get used to the codebase.
After two weeks, you will get the first initiative that you will do pairing with a colleague.
You will participate in weekly meetings with your team to discuss what to work on next and propose new ideas.
You will own initiatives from the design phase (by writing and sharing RFCs with the rest of the teams) to the deployment and communication.
You will think of goals with your team members to plan a quarterly roadmap.
You will engage in code review for other team members and try to raise the level of your peers.
You will learn from and work with a team of extremely experienced developers, in a very quality-oriented environment.
You will mentor junior profiles, making sure they learn from your experience.
Perks of being part of our team

42.500-60.000 € per year Salary + ESOP plan regardless of your location.
Remote-first work environment, the team is distributed.
1.000 € of annual Learning and Development budget.
A safe and diverse environment to grow and make an impact
Healthy life with a free physiotherapist in the office, Gympass and Alan as private health insurance 🩺
Language classes with Yolk Academy & Factorial Language exchange 👩🏽‍🏫
Syra and Nora Real Food discounts ❗
Breakfast in the office, organic fruit and free caffeine and theine
Flexible schedules pet Friendly and no dress code!
Is this you?! Come rock the world with us! 👌
____________________________________________
About Factorial HR 🤓
Factorial is an all-in-one HR Software fast-growing startup founded in 2016. Our mission is to help SMEs automate HR workflows, centralize people data and make better business decisions.
Currently, serves thousands of customers in over 60 countries all over the world and across industries, it has built a super diverse and multicultural team of over +700 people in Barcelona, Brazil, Mexico, and USA offices.🌎
Do you want to know more about us? 👀
We've won awards and received outstanding customer feedback since day one. It has closed over 80M$ in funding with top international venture capital firms (Tiger, CRV, Creandum, Point Nine Capital, and K Fund).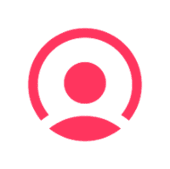 Human Resources

Barcelona, Spain

50-200

2016
Discover everything that Factorial has to offer for improving the management of your business and your employees:

- Quickly and easily manage your employees' holidays and absences

- Easily manage your employee's hours and know how much time each one works

- Every company and employee documentation in your document management

- A customized space for every employee from where they can manage all their personal information, documents, holidays and other features

- Generate customized reports based on your company data and make better decisions about your workforce and your business

- Assign different managers to your employees and automatically generate your organizational chart

All your HR processes in a single place!

Boost your HR management!

Sign up and start improving the Human Resources management of your business with Factorial.

Otras ofertas de ingeniero de software que podrían interesarte...