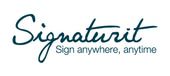 VP of Product

in

Barcelona
Job Description
We are looking for a hands-on, passionate VP of Product to join our team.
If you are a current Senior Product Director in a SaaS B2B company who wants to take the next step in your career, we want to meet you.
Reporting to our CEO, and working closely with other members of the Executive Board, you will be leading a team of Product Owners and Product Designers based in Barcelona. You will be in charge of setting a product vision and strategy: clearly articulate the business value to the product teams so they understand the reason behind the new product needs.
To be successful in this role, you are a people person who is also tech-savvy and data-oriented, with a strong business mindset, leadership and product skills.
You'll be our ideal leader if you Inspire people and generate Trust. You are always Looking for Solutions, have a Business-oriented Mindset and are Not Afraid To Fail.
Your mission
To deliver a world-class product with an exceptional experience for our users. To that, we expect you to:
Influence Signaturit's environment creating a strong collaboration between the company departments and the product team.
Be on the top and beyond of the industry trends
Some of your responsibilities will be...
Gather and analyze internal and external information to set the mid and long-term strategic vision for the company's products.
To define the product strategy, assuring the alignment with the Signaturit's strategy, the main stakeholders' needs and market requirements.
Be the go-to person and a strategic leader within the company for any topic around product strategy and roadmap.
Partner with our CTO, Customer Success, Marketing and Sales to assure the product strategy execution.
To ensure knowledge transfer/training/feedback loop with other departments.
Lead the Product Team: two product owners and one product designer
Identify key integrations with other softwares.
This is you
More than 3 years experience in a similar role in a B2B or B2B2C SaaS company.
Previous experience in team management with great leadership skills.
Great understanding of the market/customer needs and trends combined with effectiveness in the execution.
Understand business concepts (i.e income, earnings, budget, revenue etc) and are able to communicate with stakeholders combining product and business concepts.
Proven experience in all phases of a product life cycle, from planning to development, and market launch.
Proven experience with researching, data analysis and forecasting skills, handling analytic tools.
Good knowledge and proven experience with Agile methodology: Scrum.
Excellent interpersonal and communication skills.
Proactive and detail oriented.
Sociable, with a happy and positive attitude.
Proficiency in English
These are not mandatory, but if you have them, we'd be very happy :)
BS in Computer Science, Engineering, Marketing or Business Administration. MBA highly valued
Good level of written and spoken Spanish
You will be our ideal candidate if you are...
Honest, reliable, hard-working and you have a growth mindset.
Technically savvy: you know the ins and outs of all digital tools you use and you quickly understand and become an expert on any new tools you need to use.
Very well organized: you are able to prioritize, you keep yourself focused and you always pay attention to detail.
You like experimentation and you are always looking for better ways to get things done.
A good team player, resolutive and proactive. You don't need hand-holding to get things done.
A strong executioner, and someone who understands and agrees with the quote: "Plans are useless but planning is indispensable" (by Dwight D. Eisenhower).
You are motivated by challenges, and you don't get easily overwhelmed when there are lots of things to do.
Smart and fast-learner, but humble enough to give and accept constructive feedback.
Someone who always puts the team and company goals before his/her own professional goals.
Passionate about the continuous improvement of processes, as well as excellence-oriented.
We're looking forward to meeting you! :D
At Signaturit we believe that having a diverse workforce is central to our success, therefore we make recruiting decisions based on your experience and skills, your passion to discover, propose, learn and build stuff. We do not discriminate against race, color, national origin, religion, age, gender, sexual orientation, race, disability and medical history.

By submitting your resume and application information, you authorize Signaturit to store your information in it's recruitment database, and to use that information as necessary for the purpose of evaluating your qualifications for this or other job vacancies.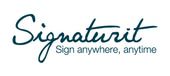 Saa S

Barcelona, Spain

50-200

2013
Signaturit company page is empty
Add a description and pictures to attract more candidates and boost your employer branding.
Other product manager jobs that might interest you...